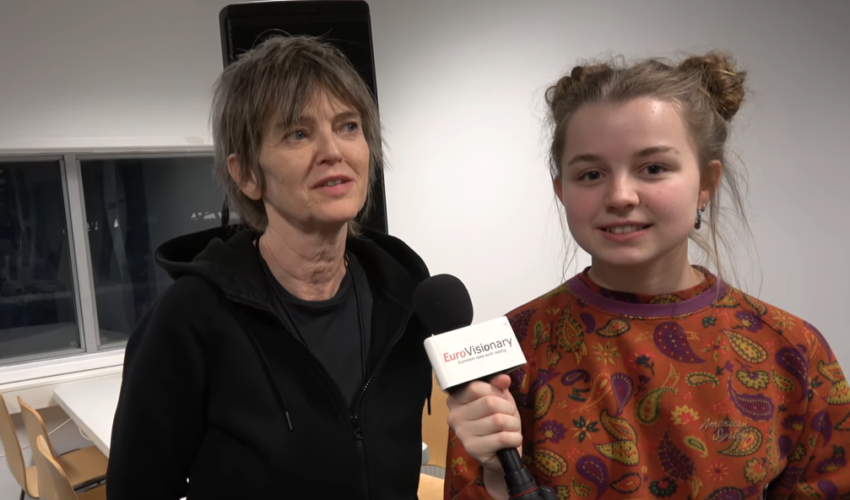 Lise Cabble doesn't need much introduction to followers of the Eurovision Song Contest. She participated four times, and won once. Since her band split up 20 years ago, she has been focusing on songwriting – but now, she just released her first solo song.
Fra Mols Til Skagen finished 5th in 1995. The same placement got A Friend In London in 2011 with New Tomorrow. In 2013, Emmelie de Forest's Only Teardrops won – and this year's Danish entry Love Is Forever scored a 12th place. All four songs are written by Lise Cabble.
Over the years she has participated quite some times in national finals in particular in her native Denmark, but also in Sweden and United Kingdom. She has become a legendary songwriter – and most see her as just that, a songwriter.
Before she threw herself 100% into songwriting, she was lead singer in the Danish band Miss B Haven from 1986. They split up in 1997, and Lise Cabble put all her focus on being the great songwriter she is.
At the age of 61, Lise today released her first solo single. It's in Danish and titled Tjekker ind og ud (Checking in and out). On the following link you can check out the song on various platforms: https://thearrangement.lnk.to/Tjekker
The song is produced by Emil Lei who she has worked together with before (latest on this year's Love Is Forever). So far the new single has received positive feedback from fans. When you do listen to it hear, you'll hear that Lise sounds nothing like you might expect from a 61 year old. Her voice is young and fresh – yet mature, melodic and mysterious, just like the song.
If you want to get to know Lise Cabble a little bit better, you can check out our interview with her and Anna Ritsmar from the Danish final in 2018.