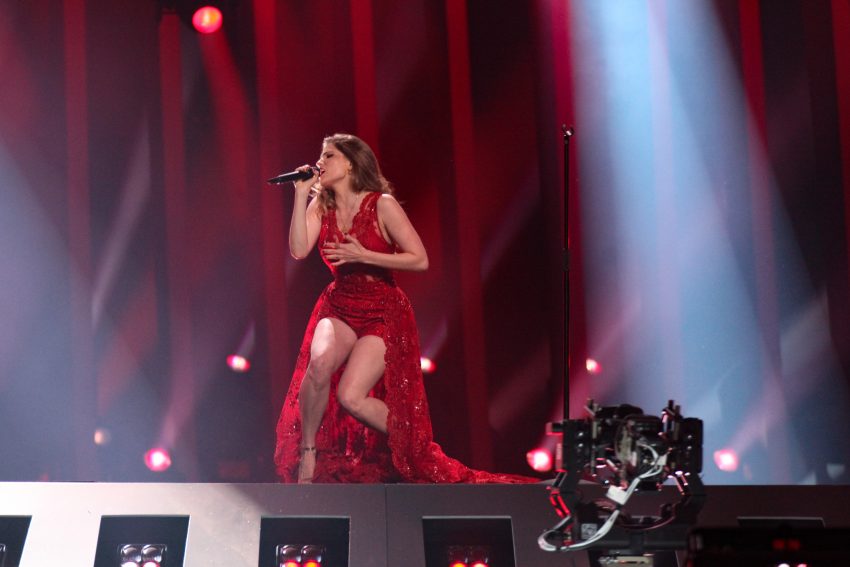 Born in Rio de Janeiro, Laura Rizotto knows the language, the coulture and the music of Brazil. She has just released a cover version of an icon local love song – to celebrate the Brazilian Valentine's Day.
To many music lovers, "The King" refers to Elvis Presley. That is, if you are not Brazilian. To them, "The King" is Roberto Carlos, not to be confused with the, also Brazilian, football player by the same name.
Roberto Carlos, now in his late 70's, has been the role model of many artists in Brazil since the 1960's, and many of his songs has forever burned itself into the memory of many people – one of those being this year's Latvian Eurovision representatives Laura Rizzotto.
"It's very special to me". With those words, Laura published an English cover version of Como É Grande O Meu Amor Por Você, a well known love song by Roberto Carlos. She presented the song as being in relation Dia dos Namorados, which is the Brazilian Valentine's Day. That day is on Tuesday the 12th of June, so with the publication last night, she is a bit ahead of time.
In the video below, you can hear Laura Rizzotto's English version of Como É Grande O Meu Amor Por Você:
At the 2018 Eurovision Song Contest, Laura Rizzotto represented Latvia with the self-written song Funny Girl. The song finished 12th with 106 points. She was just five points away from reaching the final.