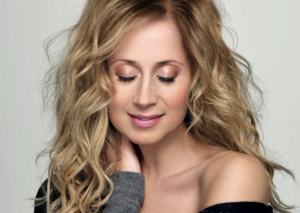 Lara Fabian recently announced a concert in Famagusta, attracting criticism from fans who consider that such events legitimize the Turkish 'occupation' of northern Cyprus. Artists such as Julio Iglesias, Jennifer Lopez, Justin Timberlake and Rihanna have previously found themselves embroiled in similar controversy and had to pull out from performing in the region.
Lara Fabian's Famagusta concert announcement and current controversy
Lara Fabian represented Luxembourg in the Eurovision Song Contest of 1988 with her entry Croire (Trust). Despite the contest famously being won by a young Celine Dion representing Switzerland, Fabian secured a respectable fourth place for Luxembourg and Croire achieved considerable commercial success around Europe. The Brussels born artist, whose hits include 1994's Je Suis Malade (I am sick) and 1996's Je T'aime (I love you) , allegedly went on to sell 32 million records worldwide thus becoming the best selling Belgian female artist of all time.
Last Thursday, Fabian announced on her official Facebook page her planned Famagusta concert. The event is scheduled to take place on 9th July in the Ancient Greek theatre of Salamis and will be part of Northern Cyprus' 19th International Art & Culture Festival. Local media present the event as 'intended to make Northern Cyprus the centre of culture and art in the Mediterranean region' with artists such as Germany-based 1970's disco group Boney M, Sarajevo born musician Goran Bregović (composer for Serbia 2010, 13th place) and ESC winner Sertab Erener (Turkey 2003) having taken part in the past.
Fabian's announcement was met with (often caustic) criticism by her Greek Cypriot fans on the artist's Facebook page. Critics seem to perceive such events as an indirect, yet intentional, attempt by the local Turkish establishment to promote the Northern part of Cyprus as a legitimate political entity (internationally, it is only Turkey that recognizes the region as a separate Turkish Republic of Northern Cyprus) and thus legitimize the 1974 Turkish military invasion of the island.
Past controversies
It is not known whether Lara Fabian was fully aware of how sensitive the issue is in Cyprus but she is definitely not the first artist to be caught up in such political controversy regarding the northern part of the island. In 2010, R&B Barbadian sensation Rihanna pulled out from performing in Northern Cyprus after a series of Greek Cypriot protests online. The event occurred within weeks of another global star, Latin diva Jennifer Lopez, cancelling a scheduled performance in the region (after Greek Cypriot protests, Lopez allegedly consulted U.S. senator Robert Menendez on the issue and consequently accused Northern Cyprus of human rights violations whilst later apologizing for any angst that her decision may have caused to her Turkish Cypriot fans).
Perhaps the most notable case was that of Spanish singer Julio Iglesias. The internationally famous star, who represented his country in Eurovision early in his career (Spain 1970, 4th place), sued the Turkish authorities in Northern Cyprus as well as the owners of the hotel he was scheduled to perform at back in 2012 claiming that he had been mislead by them in regards to the legitimacy of the venture – under Republic of Cyprus law, it is illegal to conduct business in the northern, Turkish-controlled part of the island. Iglesias' lawsuit had come as a result of him being sued by the hotel owners for his cancellation and was later dismissed by the U.S. District Court for the District of Columbia on the grounds of the court lacking 'subject-matter jurisdiction to hear the case'.
Other artists have taken a cooler approach to the issue of Northern Cyprus' legitimacy. Deep Purple lead singer Ian Gillan had supported his group's decision to perform in Northern Cyprus last year: 'I certainly do not want to get involved in one side or the other, it's a historical disagreement and because of all this I have read a lot of the history, but I'm not going to comment on that'. 'We are musicians and hopefully music is an uplifting thing and so will act as a positive force, that's all I hope for – I don't wish to interfere in anyone's affairs and I don't wish also for any offence to be taken where none is intended (…) I see hope always, I'm an optimist – I always see the reaching out of hands. In terms of the balance of whether it will do more harm than good, I don't think it will,' was Gillan's justification.
Evridiki's position on the matter
Along with fan criticism, there were also reactions from Lara Fabian's fellow artists. Greek Cypriot singer Evridiki (Cyprus 1991, 1994 and 2007 – respectively, 11th place, 11th place, failed to qualify to the final) expressed her dissatisfaction towards Fabian's decision with a post on her personal page on Facebook. A translation of Evridiki's message reads as follows: 'there is no need for me to repeat myself… music is something magical, it speaks a universal language and soothes human souls… unites them… but there are also some things which we should know about so that we do not cross boundaries that we ought to respect. When human rights have been infringed for decades, when a country is divided and still, after 41 years half of it remains occupied with the invader carrying on provoking, threatening, terrorizing… No matter how much we all want a solution, no matter how we long to embrace our fellow human beings – our fellow citizens, to look into their eyes with love and to shake hands, this is not possible to happen if the Turkish army and Turkey do not pull out from Cyprus. Let someone explain to Ms Fabian that Cyprus is under occupation. That by singing in the pseudo-state she supports the invaders-murderers and recognizes it (i.e. the 'pseudo-state'). She becomes part of a well planned policy that the Turks are using in order to exert pressure for the recognition of the pseudo-state (i.e. by the international community). Although I think that even in this case what (really) matters is the wallet… What a shame.'
At the time of writing this article, Lara Fabian had made no comments about the reactions she received to her upcoming Famagusta performance.