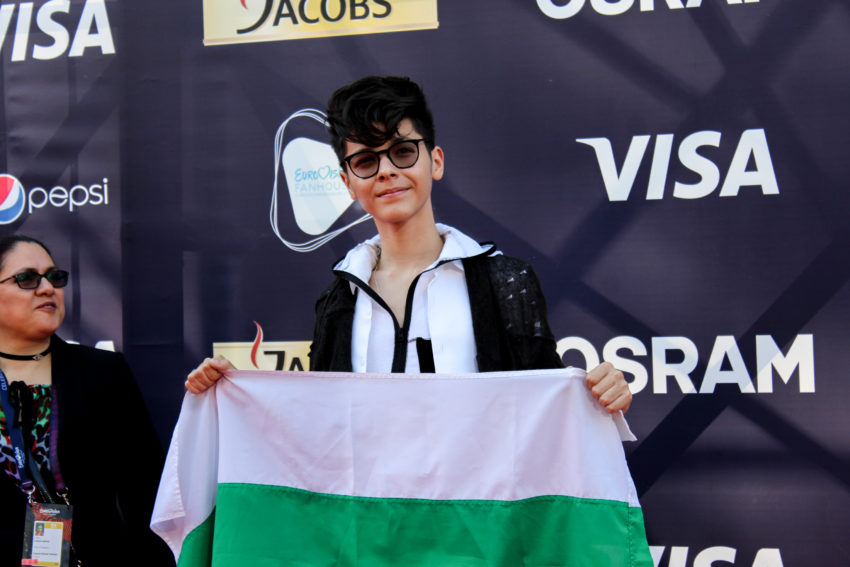 2017 Eurovision runner-up from Bulgaria, Kristian Kostov may once again represent his country at this year's Eurovision Song Contest in Lisbon, Portugal. The ambitious singer has just submitted his entry to the Bulgarian national selection for Eurovision. 
The results of the Bulgarian national selection for Eurovision won't be known until the 12th of March, 2018, but Bulgarians are already thrilled at reports that Kristian Kostov is trying once again. Kostov, who finished second with his Beautiful Mess in Kyiv in 2017, has, according to local media Blife.bg submitted another entry to the national selection with the hope of representing Bulgaria in Lisbon.
After his return from Kyiv in May, he apologized for not bringing Eurovision to Bulgaria.
Bulgarian National Television (BNT)  will follow the same internal selection process as last year. Due to low budget, the broadcaster is looking for acts to submit entire projects including, not only the song, but also the intended staging, total number of the performing team, complete storyline, etc.
Bulgarian Eurovision success
Bulgaria is especially trying to repeat and better its recent Eurovision successes. To sum up, Bulgaria successfully hosted the Junior Eurovision Song Contest in 2015. They came fourth in the Eurovision Song Contest in 2016 thanks to Poli Genova and her song If Love Was a Crime, and achieved its so far best by coming second in Kyiv in 2017 with Kristian Kostov's Beautiful Mess.
While waiting for the 2018 Bulgarian Eurovision entry, let us remind ourselves about their 2017 entry by watching the video below – this time in a special Full Stage View: