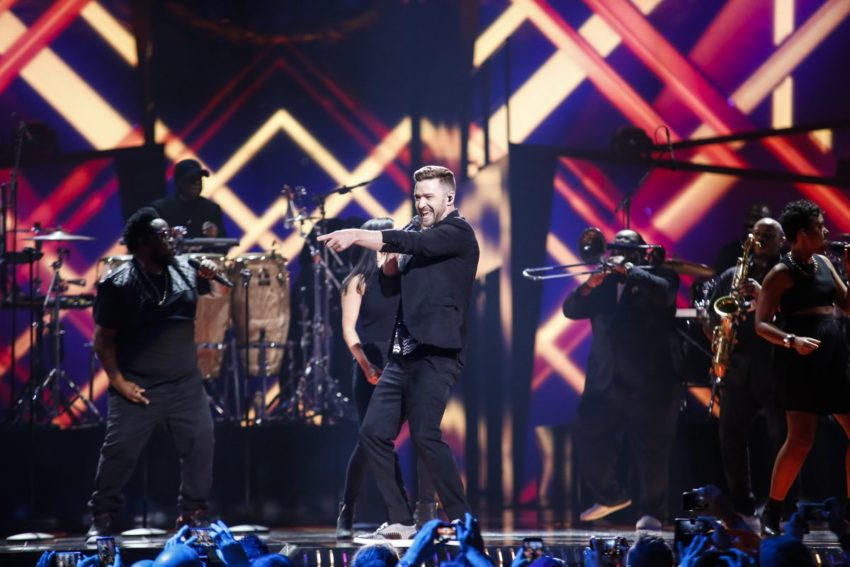 Justin Timberlake is shortlisted for a major BBC award. The American global superstar sang Can't Stop The Feeling as part of the interval act during the 2016 Eurovision Song Contest. Some questioned the idea of the idea of 2016 SVT producer Christer Björkman, but it has paid off for Justin Timberlake.
The nominations for the 2016 BBC music awards are out. Justin gave an energetic performance in Stockholm of Can't Stop The Feeling. He is now nominated for song of the year at the BBC Music Awards 2016. However he is in a strong awards category. The nominees are:
Adele – Hello
Alessia Cara – Here
Coldplay – Hymn For The Weekend
DNCE – Cake By The Ocean
Drake (ft Kyla and Wizkid) – One Dance
Justin Beiber – Sorry
Lukas Graham – 7 Years
Naughty Boy (ft Beyoncé & Arrow Benjamin) – Runnin (Lose it all)
Rhianna (ft Drake) – Work
Justin Timberlake – Can't Stop The Feeling
Votes close at 8pm GMT (21:00 CET). You can show your support for Justin Timberlake, or any of the other artists, from within the United Kingdom online or by SMS, more information is available on bbc.co.uk/musicawards.
You can check out Justin's energetic performance on this video below: