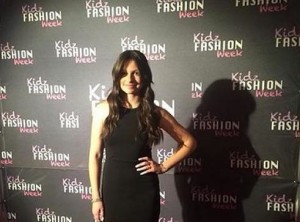 A few minutes ago, Australia's inaugural entry to the Junior Eurovision Song Contest was released online. It is called My Girls and it is sung by Bella Paige. See what you think of the Australian song for Sofia!
After joining Eurovision proper in May, 2015 will be the year when Australia will be making its debut in the Junior version of the contest, which is set to take place on 21st November in Sofia's Arena Armeec.
Australia will be sending Bella Paige, who will turn 14 this month and is known in her native country for her participation in The Voice Kids 2014 where she finished as a runner up. 'I couldn't believe it when I found out I was selected to represent Australia and I'm so excited to be singing my single, My Girls, on a global stage in Bulgaria', said Bella.
The entry is called My Girls and is co-written by Australian pop sensation Delta Goodrem, who collaborated with Grammy Award nominated musician Mitch Allan and producer Vince Pizzinga for the song. Goodrem's back catalogue includes numerous chart topping singles and albums. The singer/songwriter was also involved in the Australian versions of The Voice and The Voice Kids. Goodrem sounded enthusiastic about her young singer: 'I'm so proud to be able to share this special song with Bella for Junior Eurovision. Bella has a phenomenal voice and so much confidence on stage, and I know she is absolutely going to wow Europe with her performance'.
Marshall Heald, the Director of Television and Online Content for Australian public broadcaster SBS, commented: 'SBS has secured this special opportunity to deepen Australia's long-standing love for all things Eurovision, and we're delighted to have found a young artist of this calibre. Bella and the sentiment of her song perfectly capture the spirit of creativity, inclusion, respect and fun of the Junior Eurovision Song Contest.'
See what you think of the first Junior Eurovision Australian entry ever in the following video.