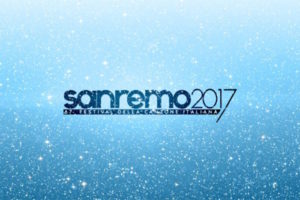 A non selected band today released a list which they say is the Campioni candidates for the 2017 Sanremo festival. Are they right, or just trying to stir things up with a fake list? This just just a few days before Carlo Conti will announce the participants in the Campioni and Giovani division. 
Statuto is a band from Torino. Their career began in Sanremo 1992, when they took part in the Newcomes division of the Sanremo festival. They tried several times to reach the stage of Teatro Ariston, but they haven't made it so far. Today the Turin band wrote a long and a bit bitter post on their Facebook profile regarding their failure to return to Sanremo as candidates. They however promised to be back.
Today we confirm that we Statute ARE NOT going to participate in the Sanremo Festival 2017. In the last moment of choosing the 20″ big ", our song was discarded. It 'still was in the' game "until the last second and we want to thank all of you…. so we keep our song "in the fridge" and together with you, we will work to return to the Festival in 2018.
After that, they added a list of artists that they claim is almost the final list of the 22 Campioni, where each artist is appointed by a record label. This list has been re-posted by Italian media such as Velvet Music Italy and the newspaper Repubblica and is now the topic of the day in Italy. The list is as follows:
Fiorella Mannoia (Sony)
Francesco Renga (Sony)
Marco Masini (Sony)
Chiara Galiazzo (Sony)
Giusy Ferreri (Sony)
Fabrizio Moro (Sony)
Sergio Sylvestre (Sony)
Gigi D'Alessio (Sony)
The Kolors (Baraonda)
Elodie (Universal)
Fausto Leali or Michele Zarrillo (entrambi con Universal)
Clementino (Universal)
Nesli (Universal) or Briga (Honiro/SONY) or Baby K (Sony)
Paola Turci or Ron (Warner)
Marco Carta or Renzo Rubino (Warner)
Francesco Gabbani (BMG)
Amara in duetto con Paolo Vallesi (IDA)
Ermal Meta (Mescal)
Loredana Berté (Warner) or Al Bano (Sony) or I Nomadi (Indi Records)
Samuel dei Subsonica (Sony) or Levante (Carosello)
Lodovica Comello (casa discografica da definire)
Bianca Atzei (Baraonda) or Raphael Gualazzi (Sugar)
From Statuto's list we see the Italian legendary and former Sanremo Participant Gigi D'Alessio. But also Albano and Raphael Gualazzi, both former Eurovision Song Contest participants. Albano came 7th in 1976 and 1985, while Raphael came 2nd in 2011 when Italy returned to the Eurovision Song Contest after a long break.
Two singers that became famous after their participation in X Factor; Giusy Ferreri and Chiara is also listed. Marco Carta who won Sanremo 2009 is another interesting name just as two very famous rappers Nesli and Clementino.
We have to wait until Monday evening to see if that list is true or not. So far one can only speculate, but it is no doubt a strong list.
Sanremo and Eurovision Song Contest
The Festival della canzone italiana di Sanremo is the most popular Italian music festival, held annually in the city of Sanremo, usually referred to as Festival di Sanremo, or outside Italy as Sanremo Music Festival. It serves as the inspiration for the Eurovision Song Contest when that started in 1956.
The first edition of the Sanremo Music Festival held in January 1951 was broadcast by RAI's radio station. Starting from 1955 all the editions of the Festival have been broadcast live by the Italian TV station Rai 1.
Sanremo has been used as the way of choosing the Italian entry to the Eurovision Song Contest in the years 1956 to 1966, as well as in 1972, 1997, 2011, 2012, 2013, 2015 and 2016. It has also launched the careers of many very famous Italian singers, including Andrea Bocelli,  Paola e Chiara, Giorgia, Laura Pausini, Eros Ramazzotti, and Gigliola Cinquetti.
This year the winner of Sanremo will also have the option to go to Eurovision. It is an offer, but not an obligation. This year Italy was represented by Sanremo runner up Francesca Michielin with the song No Degree Of Separation. Take a look at that in the video below: