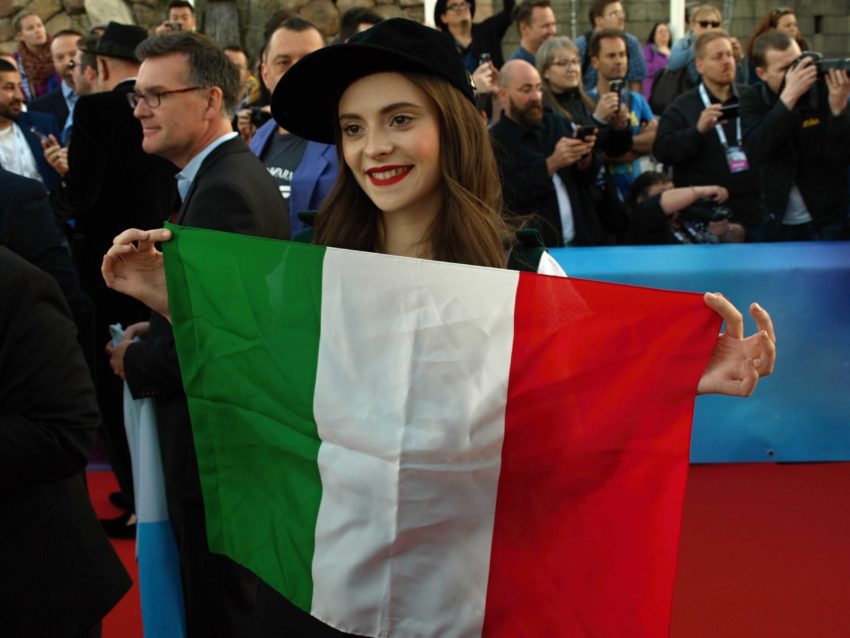 RAI revealed the 8 participants for the AreaSanremo contest. Two of them will join 6 more artists, from the Giovani selection, in order to compete in the Newcomers category of the Sanremo 2017. In theory one of these could be the Italian 2017 Eurovision entry.
Every year in Sanremo music festival we have two competing categories. The Campioni artists and the Newcomers. In the upcoming Sanremo there will be 8 artists competing in the Newcomers division. Six of them will be announced on the 12th of December in the elimination show called Sarà Sanremo. Two more artists will be added in the Giovani's line up, from the AreaSanremo contest. In the same show Carlo Conti, the presenter of the show, will also reveal the artists for the Big category.
AreaSanremo is a music academy founded in 1997. Artists, composers, lyricists, producers and other people of music teach in this famous Italian academy. Every year 25% of the Sanremo Newcomers finalists come from this academy.
The 8 hopefuls for the Newcomers category of Sanremo
RAI announced today the eight songs from the AreaSanremo contest. They are now to fight for the two places in the final line up for the Sanremo's Newcomers. The two qualifiers will be announced along with the other Newcomers finalists and the Big artists in Sará Sanremo show on Raiuno on the 12th of December.
You can check the artists with their songs below:
Italy in the Eurovision Song Contest:
Italy has participated in the Eurovision Song Contest 41 times since making its debut in 1956. It was one of only seven countries that competed in the very first contest. Italy competed frequently in the contest until 1997. After a fourteen-year absence, the country returned for the 2011 Eurovision Song Contest, with a respectable second place achieved by Raphael Gualazzi and Madness of Love. Italy has won the contest twice (1964 and 1990).
Along with Germany, France, Spain and the United Kingdom, Italy is one of the Big 5 who are automatically allowed to participate in the grand final. This is due to their contribution to the Eurovision Song Contest, both with a substantial amount of viewers and economically.
This year in Stockholm, RAI had appointed the runner-up of Sanremo 2016, Francesca Michielin, as the Italian representative. Michielin performed a bilingual Italian and English version of her Sanremo entry and placed sixteenth out of the 26 participating countries with 124 points.
Below you can watch Francesca Michielin performing No Degree of Separation in Globe Arena: