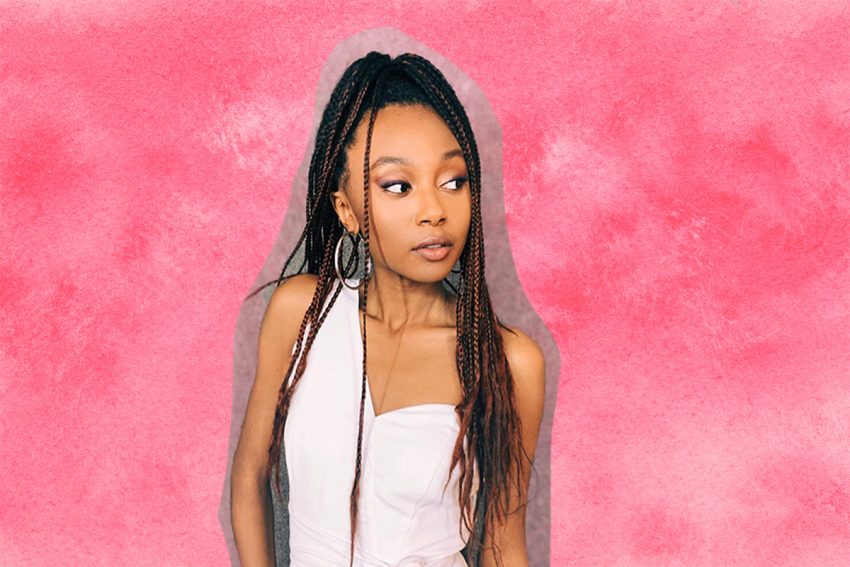 Israeli Television (IPBC) broadcast HaShir HaBa tonight to choose the song which will represent Israel at the Eurovision Song Contest 2020. All songs were sung by Ethiopian-Israeli, 19 year old Eden Alene after she won HaKokhav HaBa L'Eurovizion – the Next Star For Eurovision.
In the end, the song Feker Libi won and will therefore be Israel's entry at the Eurovision Song Contest 2020. The song will be sung in English, Hebrew, Arabic and Amharic, a language spoken in Ethiopia.
The Show
Tonight's show was hosted by Lucy Ayoub who was one of the female presenters, who wasn't Bar, at last year's Eurovision Song Contest. The show began with a medley of past Israeli entries performed by the losing cast of HaKokhav HaBa L'Eurovizion. It highlighted how many of their entries were uptempo dance numbers. Eden was given Hallelujah by Milk and Honey to showcase. The show was off to a great start. Eden oozes star quality.
Kobi Marimi returned to reprise last year's Israeli entry Home, only with a twist – the song was sung to the tune of past winners Hallelujah, Diva and Toy.
The Shalva Band who performed at last years' contest singing A Million Dreams, returned tonight to perform the now Eurovision classic, Toy.
The Songs
Savior in the Sound
First up was a nice soulful R and B song with nice verses but the chorus let it down a bit. Towards the end, the song became more of an anthem but there wasn't enough time to let it boil before the song ended. Eden was in a white jacket and a pair of power boots for this song. She got backing singer help from the song's co-writer Talia Londoner.
Roots
This is a much harder song to sing and the chorus has a bit of the Netta about it. It was co-written by Golden Boy ,producer Stav Beger. The changing sounds in the song make it a little harder to connect to, but equally keep you interested wondering what's coming next. You can see why Eden has been picked, she is one hell of a singer. She was in electric blue for this song and was joined by a quartet of dancers, two men, two women.  A Netta type rapper performed the breaks during the chorus.
Rakata
More drum rhythms here with a more sultry feel about it. Again drums featured heavily and the by now standard instrumental break was featured as per la Fuego.  The second verse was entirely different from the first, but again party atmosphere in the club, seems to be the intention here. Eden was all in silver and was joined by four male dancers also all in silver, and one had a hair-do to remember.
Feker Libi
This song was full of rhythmic beats and Eden did plenty screaming over it. For lack of upbeat songs in this year's Eurovision so far, this could stand out a bit more. There was certainly a dance feel and party atmosphere going on with this one, which would be ideal in clubs. Towards the end the song totally changed rhythm which made it less memorable when it came to voting. Eden was joined by five backing singers and dancers, all of them having a ball and all of them in lemon yellow. This was a quick set of four songs and all of them highly enjoyable. Eurovision needs Eden.
HaKokhav HaBa L'Eurovizion
The next star for Eurovision began its broadcast on 20 November 2019 and transmitted audition rounds until 18 December 2019.Several heats took place, eliminating candidates until there was a top twenty. Over several weeks contestants performed in Heats, and joining up with fellow contestants in duos, until four acts competed in the grand final on 4 February 2020. Eden Alene won the contest, and here we are tonight choosing the song she will sing at Eurovision.
Israel At The Eurovision Song Contest
Israel first participated at the Eurovision Song Contest in 1973 with Ilanit and Ey-Sham which placed 4th. Talking of four – that's how many times the country has won Eurovision. The first time was A-Ba-Ni-Bi from Ishar Cohen in 1978, and then they repeated the win in 1979 with Milk and Honey and Hallelujah.
In 1998 Dana International won with the song Diva, and most recently Netta won with Toy in 2018, which sent the show to Tel Aviv last year. Unfortunately Home by Kobi Marimi placed 23rd having received no points from the international juries.