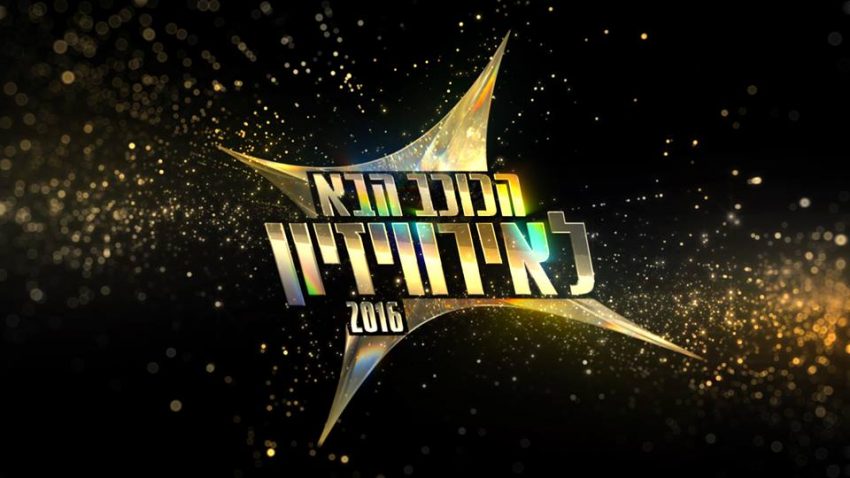 Today the Israeli broadcaster IBA revealed that they will use the same natonal selection they used last year to find their participant for the 2016 Eurovision Song Contest. HaKochav Haba Le'eyrovizion 2016 (Rising Star for Eurovision 2016) will kick-off on the 5th of December.
Israeli broadcaster, IBA will use exactly the same procedure they used last year and brought them to top 10 after 4 years of not reaching the final of the Eurovision Song Contest. The first episode will be on air on 5th of December and the same jury as last year will be included which consist of Assaf Etedgi, Keren Peles, Mookie and Harel Skaat (Israel 2010).
If IBA keeps last year's structure, it is expected the show will be finished after 15 episodes, but it is not yet known if we might see any changes this year. We can once again expect that the artist will be selected first, and then later the song.
Below you can watch the official trailer of the show:
Israel in the Eurovision Song Contest
Israel has participated in the Eurovision Song Contest 41 times since making its debut in 1973. The country has won the contest three times.
Israel's first appearance at the contest in 1973 was successful, with Ilanit finishing fourth. Israel then achieved back to back victories in 1978 and 1979, with wins for Izhar Cohen and the Alphabeta, with the song A-Ba-Ni-Bi and Gali Atari and Milk and Honey, with Hallelujah. Israel achieved its third victory in 1998, with Dana International and her song Diva. Israel has hosted the contest twice, in 1979 and 1999, both times in Jerusalem. In 1980, IBA declined to host the contest for a second successive year for financial reasons. Instead the contest was held in Hague, the Netherlands. As the date set for the 1980 contest conflicted with Yom Hazikaron – Israeli Memorial Day- Israel did not participate. This is the only time that the winning country did not compete the following year. Israel has the record for most participations in the contest without ever coming last, but it has placed second to last in the final three times, in 1986, 1993 and 2006.
Since the Introduction of the semi-finals in 2004, Israel has failed to reach the final six times. In 2014, the country failed to qualify for the fourth consecutive year, when Mei Feingold finished 14th (out of 15) in the second semi final, despite being one of the favourites to qualify. In 2015, Israel reached the final for the first time in five years, with Nadav Guedj finishing ninth. The only Israeli entrant to achieve a better result in the 21st century is Israeli superstar Shiri Maimon in 2005, who gave the country its tenth top five result in the contest, finishing fourth.
Below you can watch Nadav Guedj performing his song at the 2015 Eurovision Song Contest: