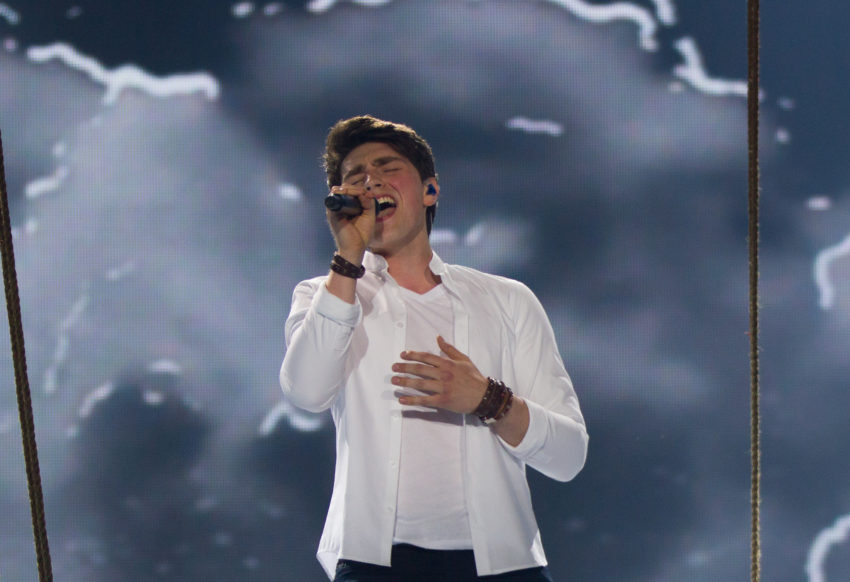 The head of the Irish delegation has admitted that RTÉ can not afford a national final in order to find next year's representative. However, they want to find an already established act to fly the flag in Lisbon next year.
Cash-strapped RTÉ will not select their representative for the upcoming Eurovision Song Contest by national final as they simply can not afford it. The broadcaster, who are currently open for submission have requested that singers and song writers with a 'proven track record of success in the music industry' apply.
"If we had the money, I would love to see a stand-alone Eurosong final and do it in the Bord Gais Energy Theatre, but unfortunately there's well-published financial difficulties here and we don't have the money for that," said Michael Kealy.
Kealy then went on to suggest that the Eurosong segment on The Late Late Show deters a lot of established acts off applying which puts the broadcaster in the difficult position of relying on artists who have very little experience in high level performance. Something that they don't want to replicate this year, wanting a more established and experience act to lead the way.
"The problem with the Late Late is that a lot of professional acts of any calibre are reluctant to come along and engage in that type of competition, which is understandable".
Speaking to The Herald, Kealy deepened this point "Eurovision really isn't for people who are looking for their break in the music industry".
The broadcaster is accepting applications up until 5pm on Monday 6th November 2017. Songwriters and composers must only submit one song each for consideration.
Last year Brendan Murray became the fourth Irish act in a row to fail to qualify for the grand final. Can RTÉ avoid another humiliation and find the act that will bring them victory once again?
Do you want to get to know this year's act better? Watch our video below.