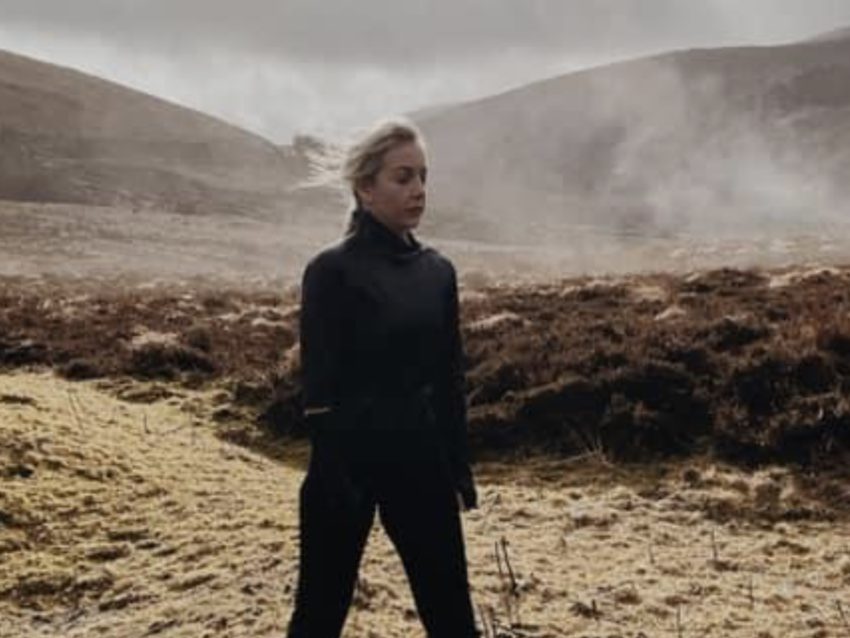 Today, Lesley Roy and Irish Television (RTE) released Maps, the song which will represent Ireland at the Eurovision Song Contest 2021.
Lesley was supposed to represent Ireland at the Eurovision Song Contest 2020 before it was cancelled. On December 17, 2020, Irish Television (RTE) confirmed that Lesley would be back for 2021. The entry this year is called Maps, and you can watch it below.
Maps has been written by quite the collective, Lesley Roy, Lukas Hällgren, Philip Strand, Normandy, Deepend and Emelie Eriksson. The beautiful scenery in the video is County Wicklow in Ireland.
Ireland will perform in the first half of the first semi-final, to be held on May 18, 2021.
Lesley Roy – a brief biography
Lesley was born in Balbriggan, Ireland on 17 September 1986. She released her debut album, Unbeautiful in 2008, which sold moderately, but gained her some attention in America. She also released the single I'm Gone, I'm Going, a song very much in the Avril Lavigne style.
In 2010, she crossed the Atlantic to hone her songwriting skills. Her most high profile song is probably Pop That Lock, a song Adam Lambert released on his second album, Trespassing, which topped the Billboard charts.
In 2020, Lesley was chosen to represent, Ireland with Story Of My Life, a song she wrote with Robert Marvin, Catt Gravitt and Tom Shapiro.
Lesley has been married to her wife, Lauren since 2010. Lesley acknowledges Lauren has been her support during lean musical times.
Ireland at The Eurovision Song Contest
Ireland first entered Eurovision in 1965, and finished in the Top 10 up to their first win in 1970 with Dana and All Kinds Of Everything. A spate of lower results followed until ten years later when Johnny Logan won with What's Another Year.
Johnny Logan won again in 1987 with Hold Me Now. Ireland rose to the top in the nineties with three straight wins between 1992 and 1994, with Why Me, In Your Eyes and Rock N Roll Kids by Linda Martin, Niamh Kavanagh and Charlie McGettigan and Paul Harrington. A seventh win followed in 1996 with The Voice by Eimear Quinn.
However, since 1998 their results have become increasingly erratic, including failing to qualify to the finals on eight occasions since 2005.