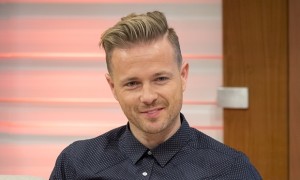 As you may know by now, the representative for Ireland has been announced and will be former Westlife member Nicky Byrne. Back in January, his single Sunlight premiered online and earlier today Nicky signed his first solo artist deal with Universal Music Ireland.
RTÉ the Irish broadcaster announced last month that Nicky Byrne was internally selected as the representative of Ireland for 2016 in Stockholm.
With over 45 million albums sold as part of the internationally successful boyband Westlife, Nicky finally signed his first contract with Universal Music Ireland earlier today and announced that 12th of February will be the official release date for Sunlight.
Nicky will be performing his first single Sunlight for the first time on 13th of February on the Ray Darcy show. And in case you haven't had a chance yet to listen to Nicky's catchy song, check out the official lyric video that was released last month.
Ireland in the Eurovision Song Contest
To this day, Ireland still remains the most successful country at the Eurovision Song Contest with a total of 7 wins since its debut in 1965 including 3 wins for Johnny Logan (2 as a performer and 1 as an author for Why Me). Ireland is also the only country to win 3 years in a row.
List of Ireland wins:
1970 Dana – All Kinds of Everything
1980 Johnny Logan – What's Another Year
1987 Johnny Logan – Hold Me Now
1992 Linda Martin – Why Me
1993 Niamh Kavanagh – In Your Eyes
1994 Paul Harrington & Charlie McGettigan – Rock 'n' Roll Kids
1996 Elmear Quinn – The Voice