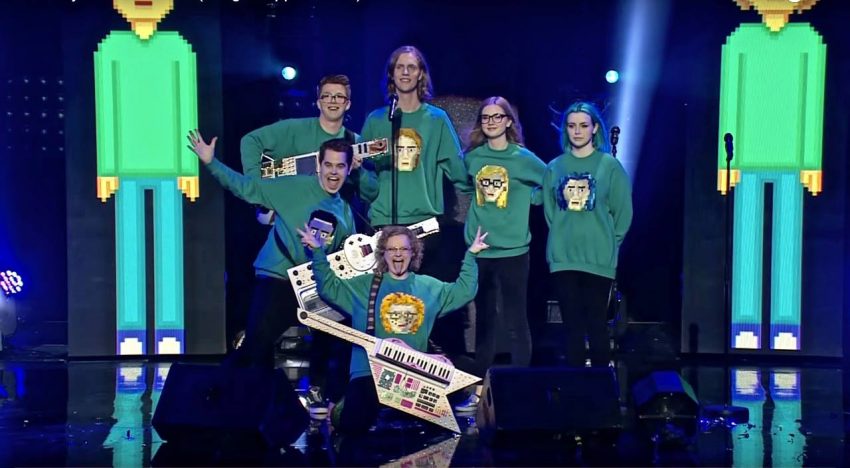 Daði Freyr's new song released today is a pop dance song. The song invites us to stay home and enjoy life while in quarantine with the people we love. Daði was one of the favourites to win the now cancelled contest.
Daði Freyr came second in the Icelandic national selection for Eurovision, Söngvakeppnin in 2017. With a group of friends, he gave it another try this year – and won the right to represent his country at the 2020 Eurovision Song Contest.  When the contest was cancelled, Daði og Gagnamagnið was one of the bookmaker favourites to win the competition with the song Think About Things.
After entertaining fans lately with home concerts, Daði Freyr has not stopped working on new music. Today, he released the new song Where We Wanna Be. In the music video, Daði dances in his room to the song. The lyrics talk about enjoying ourselves in spite of the special circumstances.
In his song, Daði thanks his partner for staying with him at home with a sweet "I couldn't do this with anybody else and I don't think I could take it by myself".
Eurostream 2020 victory and 10 countries favourite
Furthermore, after the cancellation of the contest they won the alternative contest Eurostream, a competition that combined the votes of a professional jury and the online fans. Daði og Gagnamagnið was also the favourite act of 10 countries which organised their own alternative Eurovision. Iceland was a serious contender to win the Eurovision Song Contest this year, and Iceland might just have missed out in their very first victory.
Unfortunately, it is not clear whether or not Daði Freyr will represent his country next year. He has expressed an interest to participate in 2021. However, he has said that he wants to be internally selected, since he won his national selection this year. The Iceland broadcaster does not seem to agree to that though as they still intend to organise a national final.
Below you can watch the video for Where We Wanna Be.