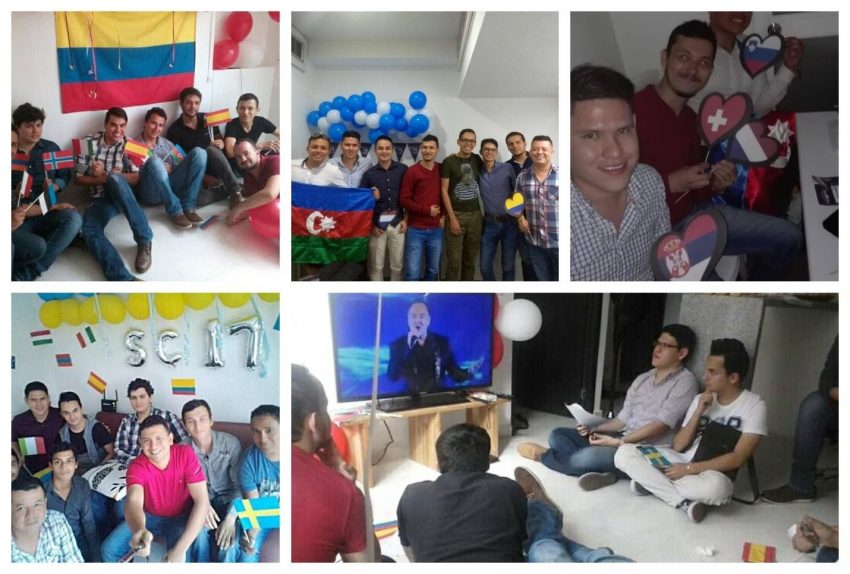 It is a common picture to see fans waving their flags during Eurovision live shows – also from countries where one would not expect to find a fanbase, that share the same passion for the Eurovision Song Contest. Colombia is no exception to this trend.
Counting the days for the next festival, discussing the drama of the day, cheering for the fan favourites during the national selections and meeting to watch the live shows in the main cities (Bogotá, Medellín, Bucaramanga and Cali in particular), are some of the ways Colombian Latinx fans enjoy the Eurovision Song Contest.
Fans meet to watch Eurovision live shows in Colombia
Some of the "oldest" fans discovered the Festival through TVE, the Spanish channel that has broadcast the festival on it's international service, or by participating in online forums. YouTube has taken an important role in recent years for viewers from the other side of the Atlantic Ocean to discover the festival, explains Jefferson Alvarez, a moderator of "Eurovision Fans Colombia" the national Eurovision fan club which is part of OGAE Rest of the World.
Alvarez himself discovered  Eurovision through YouTube, which recommended him to watch Helena Paparizou's winning performance for Greece in 2005. There are nearly 800 fans registered in the official Facebook group of "Eurovision Fans Colombia."
"I always watch Eurovision with my friends. It is a special occasion to meet, eat, get excited and share our love for the show. Eurovision has allowed me to meet incredible people, make friends and open up to new languages and sounds" says Luis Angel Pérez, a political scientist and Eurovision fan. He also finds "the geopolitical element of the show" interesting.
The biggest Eurovision party in Colombia is hosted in Bogota since 2014, where close to 100 fans meet in El Mozo (a LGBTQ+ club) to watch the Grand Final every year.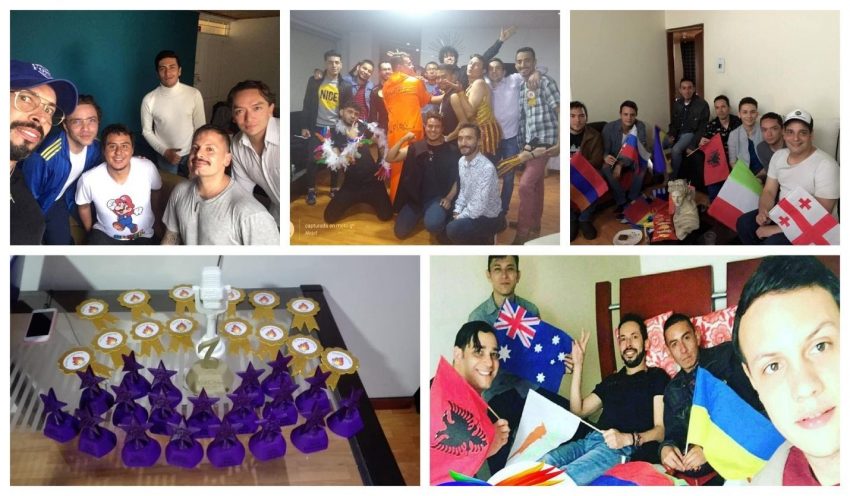 Eurovision has been a platform for fans to celebrate diversity thanks to the universality of music. As many fans in Europe, Colombian fans were saddened too after it was confirmed that the 2020 Eurovision Song Contest was cancelled.
The cancellation hurt me, but it was the best option in the current circumstances for the wellbeing of the artists, the crew and the thousands of fans that would have attended the Ahoy arena.

Jefferson Bautista

I feel sad about the artists that will not have the chance to perform and for the songs that we will not watch live. Eurovision would have been a relief after so many tragic news but I think it was the right decision. And the Eurovision will come back next year stronger than ever anyway! In the end we are a family with a common passion.

Luis Angel Pérez
From Eurovision we learned about the power of music to unite people from different cultural backgrounds, ages, races and nationalities in Europe and beyond. This lesson is more relevant than ever these days.