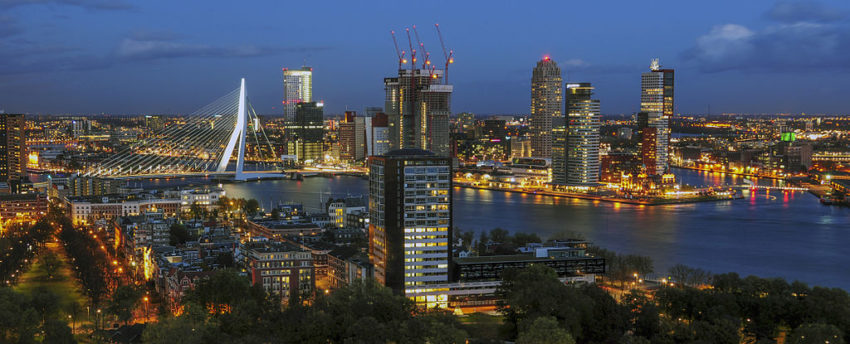 Potential host cities Rotterdam and Maastricht have just four days to provide additional information as part of their official bids to host Eurovision. We will soon find out which city will be hosting the contest in 2020.
The selection committee, consisting of the NPO, NOS and AVROTROS have given potential host cities Maastricht and Rotterdam some additional questions to answer before they can decide who will host the Eurovision Song Contest next May.
It is not known exactly what these questions are, but the spokesperson for the municipality of Rotterdam said that the final questions "put the last dots in the I". The two wannabe host cities have just four days to provide this information to the selection committee who will then provide their recommendation to the EBU.
The host city is expected to be announced in mid-August and fans will finally find out if they will be travelling to Rotterdam or Maastricht next Spring. When Duncan Laurence won the contest for the Netherlands this year, nine cities expressed their interesting in hosting the competition. However, once the initial requirements of the EBU were made known this swiftly dropped to five.
Last month Utrecht, Den Bosch and Arnhem dropped out, leaving just Rotterdam and Maastricht to battle it out. Winner Duncan Laurence has been spotted in both potential host cities recently leaving fans speculating as to what role he might play.
In the video below, take a look at a clip from Duncan Laurence's rehearsal in Tel Aviv, Israel: