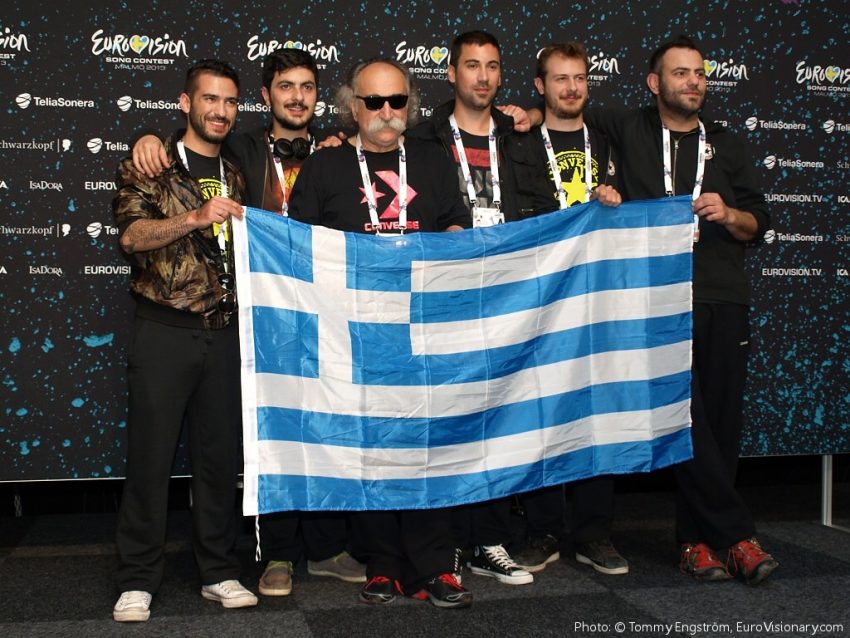 Agathonas Iakovidis died today at his house in Langadas, Greece. The 2013 Greek Eurovision participant suffered from a heart attack.
Agathonas Iakovadis was born in Evangelismos in Greece in 1955. He was a professional rempetiko musician starting his career from 1974. Three years later, he released his first album.
He participated at the 2013 Eurovision Song Contest as a guest star for the group Koza Mostra and the song Alcohol Is Free. As a matter of fact, it was a surprise to Greek fans as he was known not to be that into popular music or Eurovision. He played the bouzouki and took some vocals as well. The song was an uptempo song and with a great performance on stage it achieved a 6th place with 152 points in the grand final.
The sad news today was reported by Greek Skai TV. Unfortunately, it comes just the day after the news from Serbia that tripple Eurovision participant Rajko Dujmić had passed away after a traffic accident – also just 65 year old.
You were a father, brother and friend. It was an honour I met you'.
We on EuroVisionary stand with Agathonas Iakovidis' friends, family, loved ones and fans and express our condolences.
In the video below, you can enjoy the 2013 Greeck Eurovision entry: