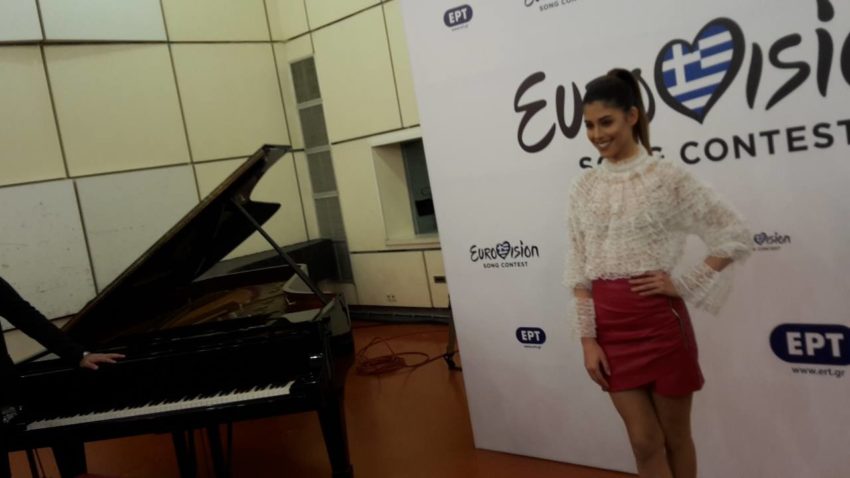 The Greek national final will be held in early March, where the public as well as Greek communities abroad will decide the 38th Greek entry for the Eurovision Song Contest. That was revealed today at an ERT press conference where Demy also attended.
A lot of important things were revealed today during the official presentation of the Greek delegation, ERT held for the media today.
First of all it was announced by Mr. Dionisis Tsaknis the president of ERT that this year is the first time ERT won't pay anything, as all expenses are covered by sponsors.
The Greek national final will take place in early March. Mr Tsaknis also revealed that the decision will be made by the public and probably some juries of the Greek communities abroad. He also said that in the final recording of the three songs, ERT's orchestra will be used for the best result.
Lambis Tagmatarhis who is the CEO of the Greek broadcaster, explained the procedure that ERT followed until now. He said that they heard a lot of songs, but they decided to make an internal selection. They choose Dimitris Kontopoulos and Fokas Evangelinos for this project and they proposed Demy as artist.
Demy said that she has a personal favour among the three songs, but of course didn't reveal more information about which one. An international team of lyricists already work on the songs, so soon the recording will finish. Demy closed the press conference saying that We go for the best possible result.
The head of ERT' s public relations will be the head of the Greek delegation, while the commentators for the 5th year in a row will be Maria Kozakou (journalist) and Giorgos Kapoutzidis (actor, tv presenter).
In the video below you can watch the 2016 Greek Eurovision entry, which didn't manage to qualify for the final of the contest, something that was a first for Greece: