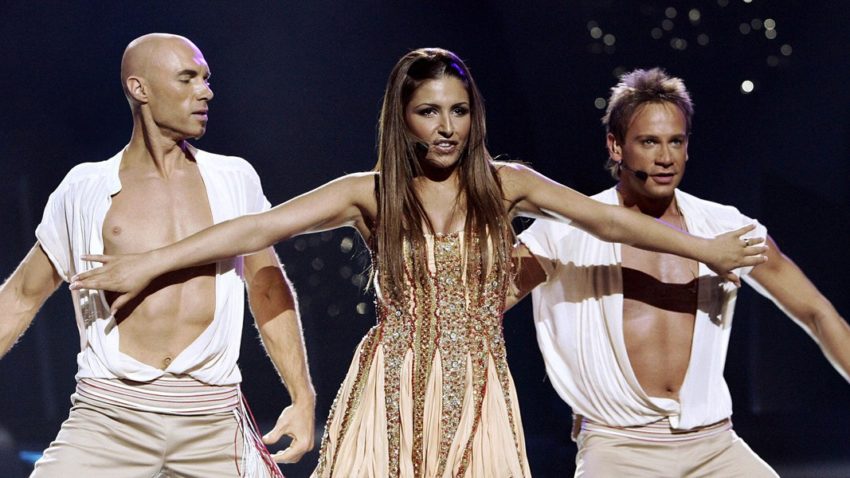 Will Helena Paparizou represent Greece at the 2017 Eurovision Song Contest? Today it was brought up on Greek morning TV that the 2005 winner should be in discussions about this possibility. Helena won the contest in Kyiv so this would make a return to the very same city.
It was back in July when for the first time Helena expressed her interesting to take part again in the Eurovision Song Contest. Today one of her closest friends and famous Greek journalists-tv presenters Themis Georgantas revealed in the morning TV show To Proino of ANT1 that Helena wants to represent Greece again in the Eurovision Song Contest. She wants it and she is in discussions about it. 
This complicates matters regarding the Greek participation because Demy has already said in media that she is in discussions with her label, Dimitris Kontopoulos and Fokas Evangelinos for a possible Eurovision participation with the Greek colours in Kyiv.
If eventually Helena Paparizou represents Greece, it will be her third time at the Eurovision scene. She represented Greece at the Eurovision Song Contest in 2001 with Antique and the song Die For You, reaching the 3rd place and she won as a solo artist in 2005 with the song My Number One. In 2014 she tried to represent the country where she was born, Sweden in the Eurovision Song Contest but she came 4th in the Swedish national selection, Melodifestivalen.
After this year's big Greek failure where the country for the first time failed to reach the final, it seems that interest for Eurovision has risen again. It will be really interesting how the broadcaster ERT will choose its next representative in the contest, especially with more popular names in play.
Watch Helena 's interview and what Themis Georgantas said about her possible Eurovision participation in the video below (it's in Greek):