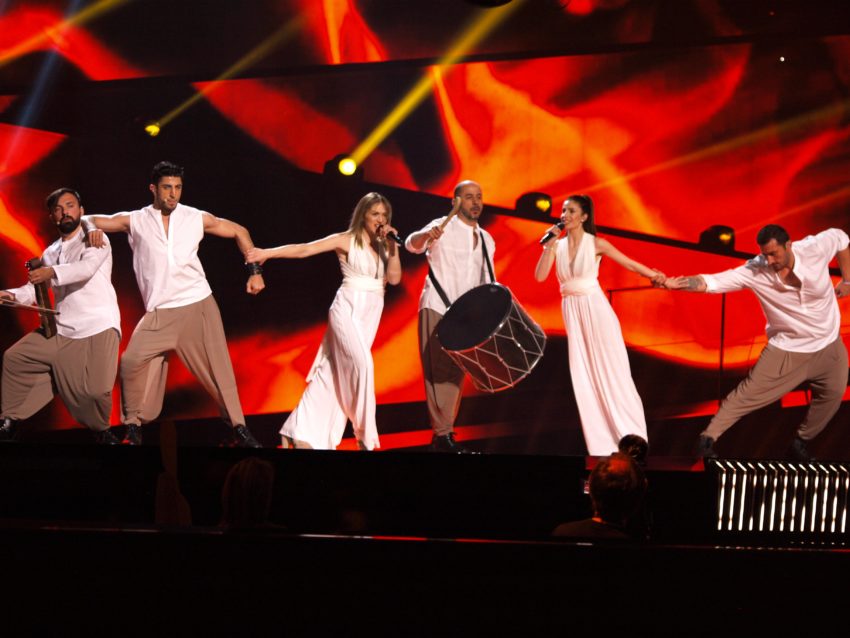 For the first time in the Eurovision history did Greece this year not qualify for the final of contest. As the responsible broadcaster ERT's boss Mr Lambis Tagmatarchis spoke out about the selection of ARGO, and the criticism that followed the bad result in Stockholm.
Greece used to be one of the most succesful countries in the recent history of the Eurovision Song Contest. They had always qualified to the final, since the semifinals were introduced in 2004, and had a 8 years in a row top10 finish from 2004 til 2011. The last five years Greece however only managed to be once in the top10 in 2013, and this year in Stockholm didn't even qualify to the final, ending at the 16th position in the first semifinal.
Of course the reactions after the biggest failure in the Greek Eurovision history and country's elimination from the Grand Final of the Eurovision Song Contest 2016 were strong, not so much towards the band ARGO themseves, but towards ERT and especially the president of the broadcaster Mr Dionisis Tsaknis for selecting them as the Greek representative.
The CEO of ERT made a statement defending Mr Dionisis Tsaknis and his decision to send ARGO to represent Greece at the 61st Eurovision Song Contest:
It is unreasonable, unfair and immoral to target the President of the Board of Directors of ERT, Mr. Tsaknis, for the selection of the song that ERT sent to Eurovision. Decisions are made by the management collectively. This happens in every big organization. In this case, ERT contacted many artists requesting them to represent our country in the Contest. Many declined politely for reasons relating to the character of the event itself.

The (reaction of the) contest's audience may not have proven the choice of the group ARGO to be correct however this does not render the (broadcaster's) effort non-legitimate. An effort that, for the first time, took place outside record companies, without the participation of production companies, outside the procedures that had been chosen until today.

So the chance was given to 'new kids', untarnished musicians, to the group 'next door' to have a go. It does not matter that they did not qualify, they deserve our congratulations for their effort. I just want to inform that the 'bile' coming out is not so guileless. Many wish to grab the event from the public broadcaster.
Below you can watch ARGO performing their entry Utopian Land on the 2016 Eurovision stage in Stockholm's Globe Arena: