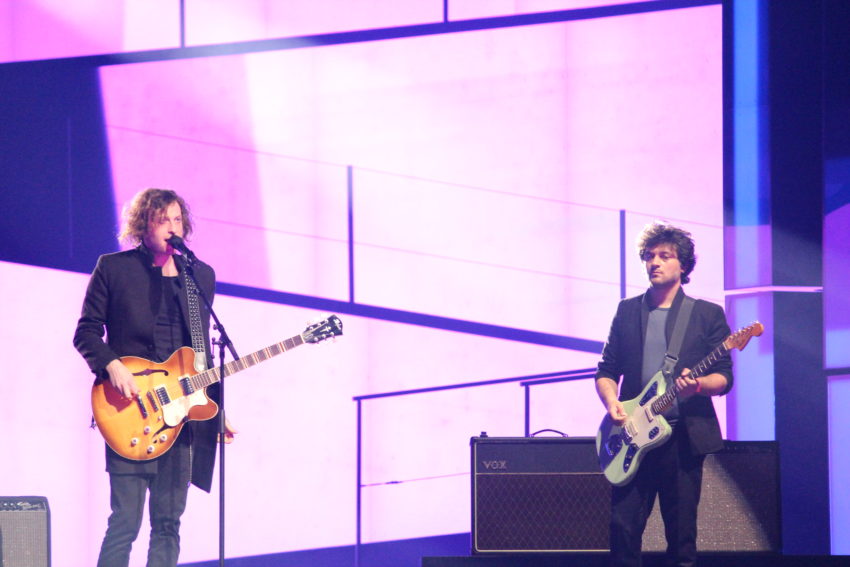 The Georgian broadcaster GPB listed 28 potential entries for their national final. Now just 26 remain. In the line-up we find one who previously have been selected for Georgia. Back then she didn't get to go to Eurovision. Will she make it this time?
Yesterday, on the 7th of December the submission period to the Georgian national final ended. Today local broadcaster GPB published a list with 28 potential entries for their national final.
Georgia returns to a national final after last year's internal selection of Nika Kocharov & Young Georgian Lolitaz to represent Georgia in Stockholm.
The 28 shortlisted artists had qualified to the first phase, and as such were in the running to represent Georgia at the 2017 Eurovision Song Contest.
Originally GPB had announced that 27 contestants had been shortlisted. However, they later announced that Sabina Chantouria would be added to the shortlist. Sabina had submitted her application before the deadline but for unforeseen reasons, GPB had received it late.
Following this, two contestants dropped out for unknown reasons. These were Ancho Dolidze and Ani Kekua, meaning that 26 are now competing for the ticket to Kyiv.
In the list with the names we find Tako Gachechiladze. She was one of the members of the group 3G, which in 2009 had won the right to represent Georgia at the Eurovision Song Contest held in Moscow. The lyrics to the song We Don't Wanna Put In were by EBU found too political. Georgia was given the option to change the lyrics of the song, but decided instead to withdraw from the contest.
The 26 artists that continues to the Georgian national selection today are:
Alisa Danelia
Andria Gvelesiani
Asea Sool
Brendon Stouni & Eter Beriashvili
Davit Shanidze
Dima Kobeshavidze
Elene Mikiashvili
EOS
ForceMajeure
Giorgi Chikovani
Limbo
Malibu
Mariam Chachkhiani
Mariko Lezhava
Misha Sulukhia
Nanuka Giorgobiani
Natia Bidzinashvili
Nino Basharuli
Nutsa Buzaladze
Rati Durglishvili
Sparkle
Tako Gachechiladze
The Mins
Tornike Kipaini & Giorgi Bolotashvili
Trio Mandili
Sabina Chantouria
You can listen to all of the entries on Soundcloud.
Below you find a trailer video released by the broadcaster.
Georgia at the Eurovision Song Contest
Georgia debuted at the Eurovision Song Contest in 2007. The entry Visionary Dream by Sopho Khalvashi finished 12th.
The country has qualified to the Grand Final on all occasions, except  2012 and 2014, when it placed 14th and 15th in the semifinals.
Georgia's best result in the contest was achieved in 2010 and 2011. Both Sofia Nizharadze with Shine in 2010, and Eldrine with One More Day in 2011 were able to finish 9th.
The 2015 entry Nina Sublatti's Warrior was the last artist Georgia selected through national selection. She reached the 11th position in the Grand Final.
In 2016, Georgia chose its entry Midnight Gold, by Nika Kocharov and Young Georgian Lolitaz internally. The entry scored 104 points and 20th place in the Grand Final. Enjoy that entry below.