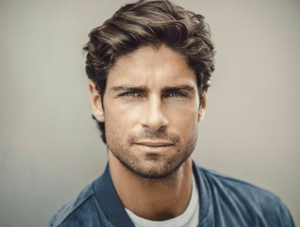 The Best In Me is a bilingual – French-English – song. Performed by 30 year singer and actor Tom Leeb, this song will represent France at this year's Eurovision Song Contest. Prior to tonight's release, the song was released on streaming services in Australia and New Zealand.
The popular national final, French TV has used the two previous years has been dropped. Instead they went back to an internal selection. In mid January, they presented Tom Leeb as their representative for the 2020 Eurovision Song Contest – and tonight, the song will officially be released. As it often happens, it however leaked this afternoon as digital platforms like iTunes released it earlier.
It's a bilingual song, which changes back and forward between French and English. It's powerful, pleasant to listen to, and it could do well. We'll insert the video in the article as soon as it is officially released. Until then, the song can be found on for example itunes in Australia and New Zealand.
The Best In Me is written by Swedish Eurovision and national final veterans Peter Boström and Thomas G:son. John Lundvik (Sweden 2019) and Amir (France 2016) were involved too.
Five French victories
It's been quite a while since France last won the Eurovision Song Contest. In fact, we have to go back to 1977 when Marie Myriam secured the country's fifth victory. Five victories tell about the glory past. They used to be succesful, but recent results have been quite mixed.
Within the past decade, 2010 – 2019, France only finished in top 10 once; in 2016 when Amir charmed many of us with the song J'ai cherché. Four of these ten years, the country however finished bottom five.
In the video below, you can enjoy Amir's 2016 entry, which came 6th: