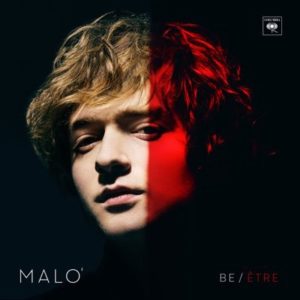 Today, France 2, the TV company responsible for France's Eurovision participation, confirmed Malo, as the first participant in Destination Eurovision. Destination Eurovision is the show France will use to choose their Eurovision 2018 entry.
The official Destination Eurovision site, asks on its page Who Is Malo? Unfortunately they give no further details about the singer. Instead they urge you to tune in on January 13th to find out more.
One thing we do know is that Malo's song will be called Ciao.
To add to the mystery, a list of names have also appeared on Social Media as possible contenders, but so far the names have been denied by France TV.
In case they prove to be confirmed later, the names are Louka, Lisandro Cuxi, Igit, Sweem, Enea, June The Girl, Luc Arbogast, Jane Constance, Emmy Liyana, Nassi and Manon Palmer.
If these twelve names prove to be correct, then we await confirmation of the final six acts, taking the number of entries to 18.
Garou will host the Destination Eurovision contest, which kicks of on the 13th of January. There will be two heats in successive weeks, with the final held on the 27th of January. As reported previously, Amir, France's 2015 entrant will be one of the judges.
France in the Eurovision Song Contest
France have appeared in the Eurovision Song Contest 60 times and remain one of the most successful countries. However, they have not won the contest since 1977. Marie Myriam with L'oiseau et l'enfant was the last winning song. This song has become a staple in French schools ever since.
In 1990 and 1991 France came so close to winning again, especially when Amina tied for first place with Sweden's' Carola. Carola won as she received more ten points. Since then France had seen a general decline in their fortunes. However the relative success of Amir and Alma, in the last two years, may have prompted France to take the show more seriously. Indeed this year they may well be thriving to win.
In the video below you can remind yourself of their 2017 entry Requiem: