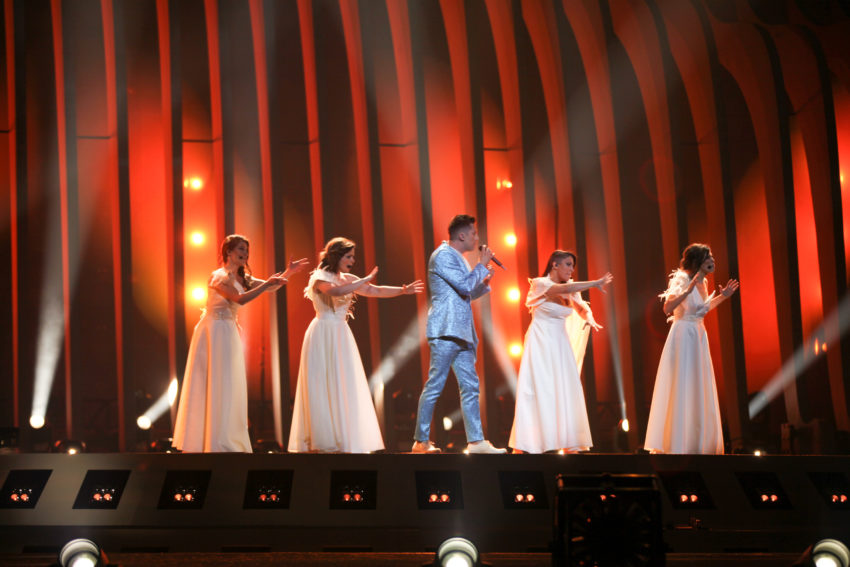 A former winner of the Eurovision Song Contest, a former participant of the contest and two artists who previously took part in the Montenegrin national final, Montevizija, will be competing to represent Montenegro at the forthcoming Eurovision Song Contest in Israel.

Montenegrin National Broadcaster RTCG (Radio Televizija Crne Gore) revealed yesterday the five artists and songs that will compete in the national final; Montevizija 2019. The jury consisting of Aleksandra Vojvodić Jovović, Branka Banović, Mihailo Radonjić, Slobodan Bučevac og Vladimir Maraš, selected the following five songs for the final:
(1) Nina Petković – Uzmi ili ostavi
Music: Bojan Momčilović and Zoran Radonjić
Lyrics: Nina Petković
(2) Monika Knezović – Nepogrješiva
Music: Vladimir Graić-Graja and Ivan Branisavljević
Lyrics: Snežana Vukomanović
(3) D– Moll – Ti
Music: Dejan Božović
Lyrics: Aleksandar Miličić
(4) Ivana Popović–Martinović – Nevinost
Music: Slavko Milovanović, Vladan Popović-Popa, Marko Milatović
Lyrics: Ivana Popović-Martinović
(5) Andrea Demirović – Ja sam ti san
Music: Andrea Demirović, Michael James Down and Primož Poglajen
Lyrics: Andrea Demirović
Well known names
Ivana Popović-Martinović and Nina Petković participated in this year's edition of Montevizija. Ivana finished 4th in the final while Nina came 5th.
Andrea Demirović represented Montenegro at the Eurovision Song Contest back in 2009 in Moscow. She failed to reach the final ending 11th in her semi-final.
Vladimir Graić-Graja won the contest back in 2007 in Helsinki as he composed the winning song from Serbia, Molitva.
Montevizija 2019 will take place early next year, but the exact date is yet to be announced. The public vote will just like this year decide the winner.
This year in Lisbon, Vanja Radovanović represented Montenegro with the song Inje. He failed to reach the final as he finished 16th in his semi-final. In the video below, you can see him perform Inje live at the Eurovision In Concert in Amsterdam.