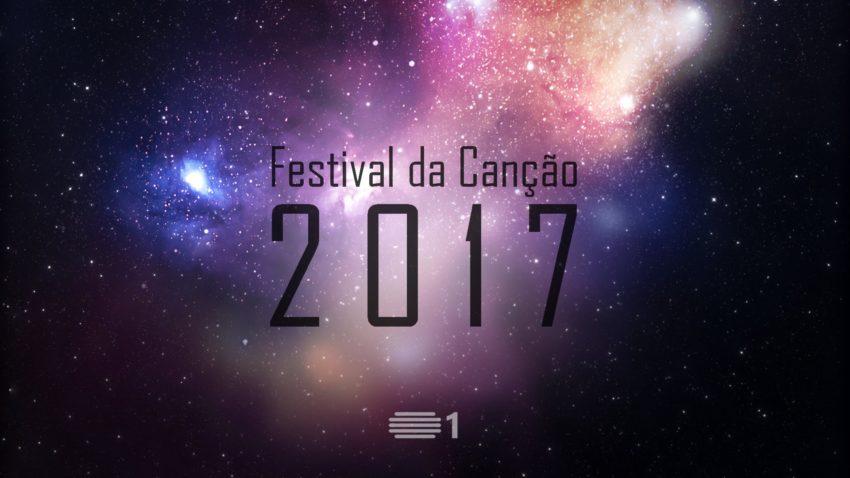 Portuguese broadcaster RTP announced today the participants for the second semi-final of the national selection Festival da Canção. Let's take a look at this bunch of artists competing to win the honour of representing Portugal at the 2017 Eurovision Song Contest.
Last Thursday the first artists who will participate in the 2017 edition of Festival da Canção were announced. Today, broadcaster RTP revealed the other eight names who will compete in the second semi-final.
David Gomes, Lena d'Água, Beatriz Felício, Pedro Gonçalves, Helena Kendhall, Celina da Piedade, Jorge Benvinda and Elisa Rodrigues are the last ones announced to compete for the rights to represent Portugal at the 2017 Eurovision Song Contest.
David Gomes is a true Portuguese talent. Beginning his career when he was just 12 years old, through the talent show "Uma Canção Para Ti, David has built a solid career since then, having participated in other talent shows like The Voice Portugal's last edition and some TV series as an actor. Beyoncé's Crazy In Love was the song that he presented to the jury in "The Voice" showing again to the country that he is truly back and ready to take on new challenges. Festival da Canção is now next in line for him.
Pedro Gonçalves, with only 19 years old, is another "The Voice Portugal" talent, having finished the contest in 2nd place, loosing for the amazing Deolinda Kinzimba, who will also participate in this year's Festival da Canção, in the first semi-final. The soul he puts on a song is absolutely unique and he is most known for singing ballads. However, in Festival da Canção, he will not sing a ballad, but a pop electronic song in English. Can his versatility surprise the eurofans and give him the victory? Time will tell.
Beatriz Felício is another talent show participant. Having a musical journey similar to David Gomes, she had participated in "Uma Canção Para Ti" and also in "The Voice Portugal". Her participation haven't had so much impact on her career like the singers above, mainly because his music style is not a commercial one, but traditional Fado. What she does, she does very well, and she really can get votes from the Portuguese eurofans who still think that Portugal should win Eurovision with a traditional music style. But can her perfomance touch other type of hearts?
Lena d'Água symbolizes the veteranism in this year's Festival da Canção with a solid long career behind her. Having been in Festival's stage twice, one as a backing singer and another one as solo singer, Lena is ready to prove that the famous saying "Third is a charm" is actually true. On her first participation, in 1978, as a backing singer, her artist won Festival da Canção and represented Portugal in France. Two years later, she decides to participate again in the contest, this time as solo artist and finished 4th. Almost 30 years later, she is back. Can she prove that she can still be in the game?
The other four participants are not well-known, but as anything can happy in a national selection, don't rule them out just yet.
Helena Kendall will sing a song composed by João Só, who already wrote entries for Festival da Canção, in 2012 with Queres Que Eu Dance, and in 2014 with Eu Vou.
Jorge Benvinda is part of the Portuguese group Virgem Suta as well as Nuno Figueiredo, the composer behind the song. They have made two studio albums and it is known that Jorge will sing a Portuguese languaged song in the contest.
Celina Piedade has been part of numerous projects, like Homens da Luta who represented Portugal in Eurovision in 2011. She will also sing in Portuguese.
Elisa Rodrigues is the one who still is not 100% confirmed in this semi-final, but it is believed she will sing a Portuguese song composed by David Santos.
Below take a look at Portugal's last Eurovision performance from 2015 as they didn't take part last year. Here is Há Um Mar Que Nos Separa by Leonor Andrade, who failed to reach the final: