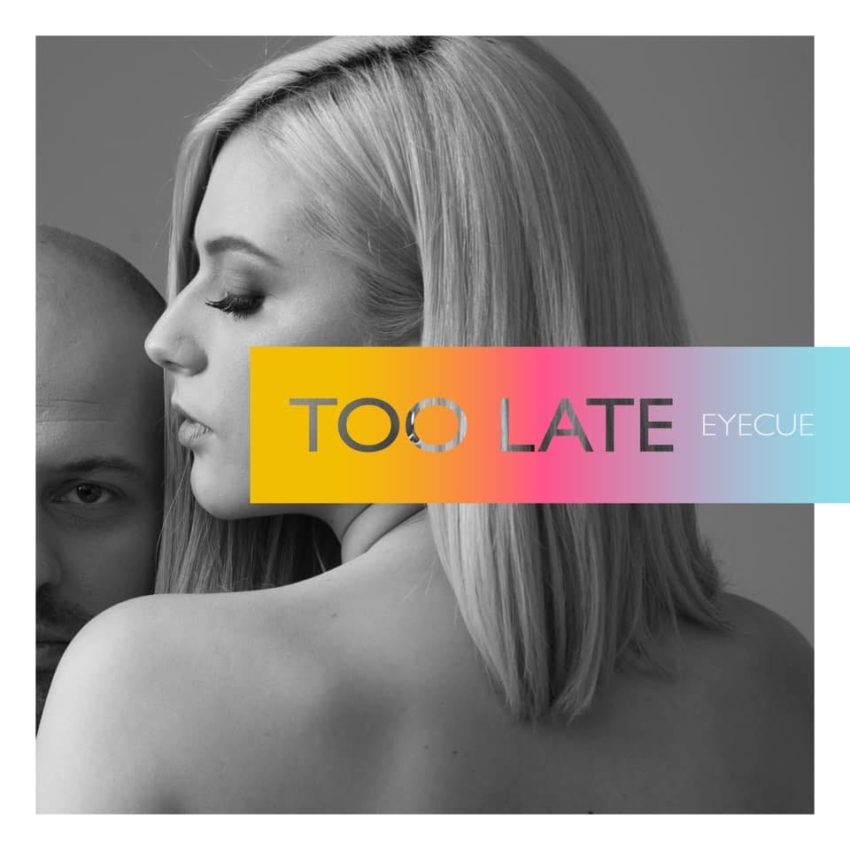 North Macedonia's duo Eye Cue, who took part at 2018 Eurovision, is back with a new single "Too Late". It is a pleasant electropop song about a woman, who is in control of her own life.
Back in 2018 in Lisbon, Eurovision fans had pretty high expectations to Eye Cue and their entry Lost And Found. Unfortunately, Bojan Trajkovski and Marija Ivanovska, failed to find their way to the grand final, as they finished 18th in their semi-final.
However, Eye Cue moved painlessly from the Eurovision disappointment as they had a very busy 2019. This year they have played in Australia and in London, where they recorded the latest single Too Late. It seems like London has become North Macedonia's duo new home, as their previous two tracks from this year, Dancin and Love Me, Hate Me, also were recorded in UK's capital.
Too Late is a contemporary and energetic track with focus on production, the variety of electropop sounds and Marija's smooth vocal. The story of this quiet melancholic song relates to anyone, who moved on from a difficult relationship as Marija sings:
"I only want to be with me and if the phone ring ding ding, I'm not answering."
"It's too late for me and you
Now we're done, we're through
I'm gonna leave it behind
It's too late, I guess it's true
I'm gonna leave it, leave it behind"
Too Late has been written, composed and produced by Bojan Trajkovski. You can listen to the song in the video below: