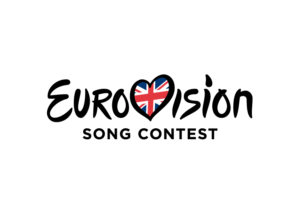 Saturday night's 60th Eurovision Song Contest found itself losing some 2 million British viewers year on year. Grand Final coverage which ran for 4 hours on BBC One averaged 6.6 million viewers, becoming the lowest rating for the contest in 5 years. 
Last Saturday nights show certainly was Building Bridges across the world with the much written about inclusion of Australia and the questionable press that was levelled at Electro Velvet's selection this year but the television ratings for the show on BBC One have taken a dip from the consistent strong numbers the show has posted in recent years.
Starting at 8pm GMT, the contest, brought to viewers accompanied by Graham Norton's commentary, averaged an audience of 6.6 million viewers and hit a peak of 8.18 million viewers. Last year the Copenhagen show where up and coming Molly Smitten-Downes represented the nations saw almost 9 million tuning in, peaking at over 10 million during the voting.
The drop in audience figure on what was this year a Bank Holiday, which managed to maintain a decent average share, could also be attributed to a certain sense of discord felt by an audience who no longer wish to tune into the show when their national broadcaster isn't seen to be making an effort and taking it seriously.
Since Saturday evening there have been calls for the BBC to reinstate a national final for 2016 or to go with a more established contemporary British act and modern song to represent the 5 time winners in the contest set to be staged in Sweden.
The Dusseldorf contest of 2011 remains the highest rated Eurovision for the BBC of the past 10 years when an average of 9.5 million and a peak of nearly 13 million viewers who tuned in with great interest when man band Blue represented the nations of the United Kingdom.
Take a look the UK TV ratings for Eurovision for the past decade:
Year
Average Rating
Peak
Share
2015
6.6 million
8.18 million peak
35.8%
2014
8.8 million
10.15 million peak
41.9%
2013
7.7 million
9.3 million peak
35.3%
2012
7.5 million
9.6 million peak
36.2%
2011
9.5 million
12.93 million peak
40.4%
2010
5.5 million
7.82 million peak
24%
2009
7.8 million
9.8 million peak
35%
2008
7.1 million
9.3 million peak
35%
2007
8.7 million
10.9 million peak
40%
2006
8.2 million
10.6 million peak
37%
2005
7.9 million
9.40 million peak
38.8%