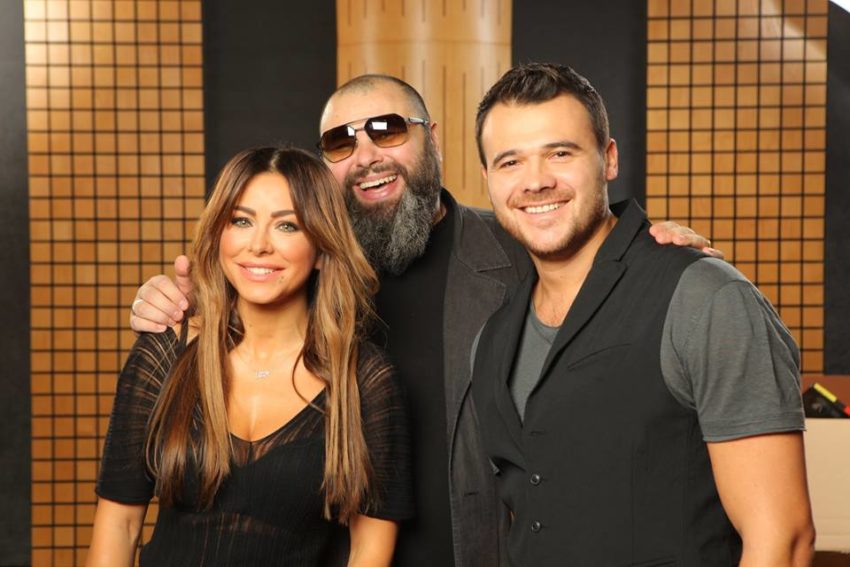 Ukrainian superstar, Ani Lorak has teamed up with Azerbaijani born singer-songwriter Emin Agalarov (known simply as Emin) to release a brand new track which is set to dominate the Russian language charts.
Я не могу сказать (I can't say) was written and composed by legendary Russian producer Maxim Fadeev along with Olga Seryabkina, one third of Russia's 2007 entry Serebro.
The idea for the song came after a conversation between Fadeev and Agalarov about a past relationship the singer was in. Fadeev said 'Somehow we got talking about women, and he told me about one of his long time loves, that he still feels deeply over and one he still thinks about even now. I was imbued with this story'.
Lorak, who came second in the Eurovision Song Contest 2008 in Belgrade with her fiery track Shady Lady, was approached about the duet from Emin himself.  Emin recounts Ani  saying 'Emin called me and offered me to sing in a new song. I listened to the words and agreed immediately. I felt the lyrics were sincere, which is something that is very important to me and I think it turned out beautifully'.
Emin, who is already a household name in Russia, was one of the interval acts during the Eurovision Song Contest 2012 in Baku. He performed Never Enough, a track taken from the album 'After The Thunder'. He recently supported UK pop group Take That on their European tour performing to over 60,000 fans in stadium sized arenas. Emin is working towards being the first Russian male to cross over into the Western European and US markets.
The song was premiered on 18th October and is already number 1 on the Russian, Ukrainian, Belarussian, Azerbaijani and Kazakhstan iTunes charts.
You can hear the song below.