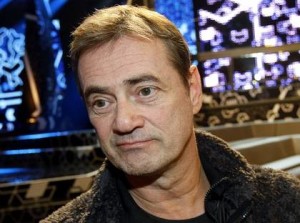 After their catastrophic result in Oslo, speculation arose as to the future of Christer Björkman's role as head of delegation for Swedish broadcaster SVT. Catastrophe has however changed to triumph, following Eric Saade's 3rd placing in Düsseldorf this year, restoring the faith of Swedish television viewers in Christer's capabilities.
In a frank interview with Swedish tabloid Aftonbladet, Björkman reveals his intentions to continue as mastermind behind Melodifestivalen and, subsequently, as head of delegation at the Eurovision Song Contest for at least another year. He tells readers: "I've got to go to Baku. When Azerbaijan wins the contest, I don't really have much choice! You can count me in for next year, but I have to give somebody the neccessary training. I've already shown Rennie Mirro the ropes, now all I have to do is teach somebody the process of how we select entries for Melodifestivalen."
Christer also goes on to comment on this year's Swedish result compared to last year, claiming that the introduction of foreign juries had much to do with the change in Eurovision fortunes: "It looks like we've cracked the formula for finding a song that will do well at the contest, but this is however no guarantee for future success. The most important objective is to get to the final, then to get a decent result and to be proud of what we've achieved."
The very same tabloid has just revealed the name of Björkman's successor, and it will be none other than Anders Johansson, known for his cooperation with Malena Ernman and Salem Al Fakir, as well as being Carola's manager. According to Aftonbladet's sources, the contract between SVT and Johansson was signed yesterday.