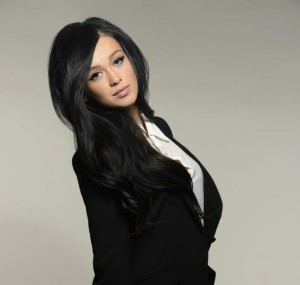 Mariya Yaremchuk has presented the official music video her song Tick-Tock. She will represent Ukraine at the 2014 Eurovision Song Contest in Copenhagen with her upbeat dance song. The song is also presented in a remixed version since she won the Ukrainian national selection back in December.
Mariya Yaremchuk wrote her entry, Tick-Tock, herself along with Swedish composer, Sandra Bjurman. Sandra was a co-writer of Drip Drop by Safura (2010 ESC Azerbaijan) and the winning 2011 Eurovision song Running Scared by Ell & Nikki (2011 ESC Azerbaijan).
The music video for Tick-Tock was filmed recently in Kiev, Ukraine. The video was directed by film director Serhiy Knyazev and the production is by Alternatyva Company.
Mariya is now concentrating on her stage presentation for Tick-Tock where she hopes she will make a big impression for the viewers in the arena and the watching millions on tv.
You can see the official video for Tick-Tock below.
You may also like to read –