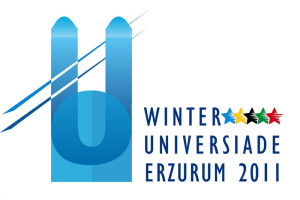 Tonight sees the opening of the Universiade Winter Games in Erzurum, Turkey and many former Turkish Eurovision stars are expected to put in appearances. 
After Toronto's succesfull hosting of the Universiade Winter Games in 2007, this year the games will be held in another Turkish city, Erzurum. It is reported that many well known Turkish names who have previously participated at the Eurovision Song Contest recently, will also give concerts during the games between the 27th January to the 6th of February.
Sertab Erener, who brought Turkey its very first victory in 2003, will give a concert during opening ceremony tonight. Another succesfull name, Hadise, who managed a very respectable 4th place for Turkey is also expected to hold a concert.
Last year's flash group MaNga, following their honourable 2nd place in the contest for Turkey, has announced that a concert will be aired during the games. Another boyband  Yüksek Sadakat who will represent Turkey in Düsseldorf this year, will also take part in this series of concerts.
Links