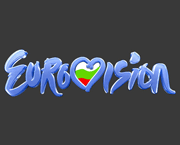 The semi final of Be a Star, the Bulgarian national selection show, takes place tonight after a long break since the heats and quarter finals. Eighteen songs will compete for 9 places in the grand final.
The selection process has been a long one with 9 heats and 3 quarterfinals. The show will start at 19.50 CET. An expert jury will choose the nine songs to compete at the grand final which will be held on 21st February.
Here is the list of competeting songs tonight's semifinal (in order):
1. I Velina – Ready for Love
2. Moto – Razstoyaniya
3. Deyan Dzhenkov – Imam Tvoeto Ime
4. Gergana Dimova – Yasno Slantse
5. Stefan Dobrev – Everlasting Love
6. Prima Vista – Let's Spread Love
7. Erilien & Najam Sheraz – Don't Break My Heart
8. Iskra & Misha Iliev – Dokosni Me
9. Sahara – Don't Kiss for Money
10. Plamen Penev – Dalechen Svyat
11. Jura Tone feat. Lady B – Chance to Love You
12. Zona – Senki
13. Stefan Ilchev – Get Up
14. Nora – It's Not Right
15. Emiliya Valenti – S Teb
16. Krassimir Avramov – Illusion
17. Tedi Slavcheva feat. Teni & Iva – Don't Look for Me
18. Dani Milev – Nyama Vreme 
The show will be available to watch from BNT satelitte on Eutelsat, a webcast will also be provided, which you can access by clicking here.
It was also announced recently that three songs have received wildcards. These three, listed below, will not compete tonight, but will go directly to the final:
* Mariana Popova – Crazy
* Poli Genova – One lifetime is not enough
* Grafa – Vrag 
Deep Zone & Balthazar represented Bulgaria in the Eurovision Song Contest last year with the song DJ, Take Me Away. They failed to reach to the final. The best result for Bulgaria so far was the 5th place finish in 2007 by Elitsa & Stoyan Yankulov with the song Voda (Water).