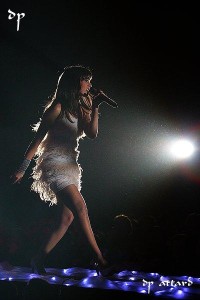 Thea Saliba, who represented Malta at the 2005 Junior Eurovision Song Contest, is now celebrating her successes achieved at the London School of Music.  Thea is now a qualified music tutor to add to her singing career.
Thea now runs her own music school for young students who wish to learn piano and theory that gear them up for the music scene.  She will hope to coach students to future success and maybe even appear at a future Eurovision Song Contest.
Thea & Friends sang Make It Right in Kiev at the Junior Eurovision.  She has since had success in Malta with her pop and r&b style.  She has made successful appearances and recorded songs abroad including the Netherlands, United Kingdom and Germany.  She also recorded a highly acclaimed music remix video in Italy of her song, Musicilious.
Thea hopes to one day represent her country at the Eurovision Song Contest.
You can view a little sample of Thea's talents in the links below.