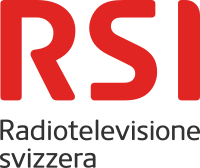 Hot on the heels of the broadcaster of the French speaking cantons in Switzerland, Italian language broadcaster RSI (Radiotelevizione Svizzera) has also made public its candidates for their regional final.
An internal jury from RSI has already selected 5 songs to go through to their regional selection, to be held on the 8th of November. The show will be broadcast on both TV and radio. The following five candidates have qualified to their respective heat:
Gianluca Solci – Giro intorno
Rossella – Here I Am
Scilla – Masquerade
Sinplus – Unbreakable
Vittoria Hyde – It's Your Love
There are in addition two spots still up for grabs on the 8th of November. The remaining 17 candidates have been made known, with two entries being chosen from these by the public via the internet. The remaining 17 artists are:
Hirion – Tu Sei Qui Con Me
Goodstock – Then Fly
William Red Rossi – Come Le Ciliegie in Pieno Inverno…
Alex Rémy – Jolie Jolie Jolie baby
Barbara Berta – L'Assenza
Rino Dilugano – Questo Mondo
Veronica – And Then I Miss You
Mamo Belleno – Crazy For You
Laetitia – The Big Picture
Chiara Dubey – Anima Nuova
Mirella Schisano – All I Need
Dj Skaly – Moonflower
Marco Urzi – La Nuova Era
Flavio Cristilli – Ancora Uno Sbaglio
Cloe – The End
Griso – Nel Mio Centro Non C'Entro
Romanz – For You
From the seven candidates in the regional heat, the two entries with the most votes will go through to the national final which will take place on the 10th of December. Among the candidates is one familiar name, former swiss entrant Barbara Berta who represented Switzerland in 1997 with Dentro Di Me, acheiving a 22nd place. RSI have made all 21 entries available for listening on their website.