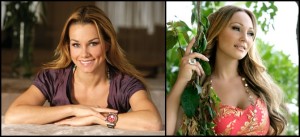 With only the second chance round between tonight's semi and the final in the Globen arena things were really hotting up. Three of tonights semifinalists have already graced the Globen stage as Melodifestivalen finalists and one had already won the whole thing back in 1999.
Things played out like every other final thus far and a throughly good show was produced by SVT. While there had been many shocks in the previous shows, namely Johnson & Häggkvist only getting to the second chance, tonight was a relatively calm and shock free environment.
The eight songs competing tonight were:
Niklas Stromstedt, For manga ord om kärlek
Calaisa, If I could
Daniel Mitsogiannis, Pame
Linda Bengtzing, Hur svеrt kan det va? (directly qualified)
Nordman, I lеgornas sken (andra chansen)
Sibel, That is where I'll go (andra chansen)
Fronda, Ingen mеr sе bra som jag
Charlotte Perelli, Hero (directly qualifiedn)
Nordman will have what is arguably the toughest job in next weeks Andra Chansen (second chance) round coming up against the former Eurovision winner Carola and her duet partner Andreas. Linda Bentzing made a welcome return to the competition after a years break and got rewarded for a very polished performance with a ticket to the final.
Kristian Luuk continued to do a great job hosting Melodifestivalen and he is starting to become the face of the competition in Sweden, even if you don't speak Swedish you just know he's funny.
Follow the Andra Chansen round here with EuroVisionary next Saturday live. It will be our first live report and we will bring you all the coverage from the head to head battles as they happen.
In my view
This was a good choice. This semi final was way above the average of the last three. I think the winner will come from this round.

The opinion expressed in "In my view" are those of the author and are not necessarily the one of EuroVisionary.com.