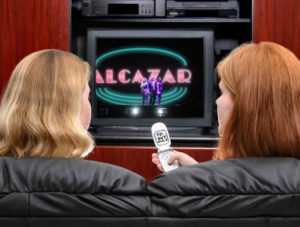 Saturday's opening of Melodifestivalen 2009 was popular among the Swedish TV viewers. The first heat was seen by nearly 3.3 million people. More than 720.000 votes were submitted which is record for a first heat in Sweden.
Melodifestivalen is a big event which is well covered in the press and popular among the TV viewers. The final is approximately seen by 4 million out of a population of 10 million people. The viewing figures for the semi-finals are traditionally a bit lower with around 3 million viewers. The record for a first semi-final show is from 2004 where 3.295.000 people watched it. The premiere of the 2009 Melodifestivalen last Saturday nearly broke that with 3.294.000 viewers.
The 720.000 votes submitted is record for a first semi-final heat in Sweden, but is a bit below the record for all semi-finals which were broken last year in the second semi-final where 752.537 votes were casted by the TV viewers.
Buy the album with all 32 songs competing in Melodifestivalen 2009.