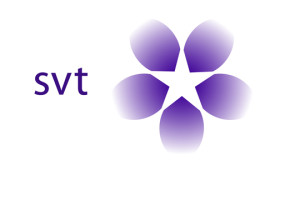 After Loreen's sensational victory with Euphoria speculation has already begun as to just how and where next year's Eurovision final will be held in Sweden. Among many in Baku the newly constructed Friends Arena was almost a foregone conclusion as host venue but other surprising candidates have appeared.
Swedish daily Expressen are quick off the mark to put forth other candidates than Friends Arena as host for next year's contest. According to the newspaper, Swedish broadcaster SVT are currently reviewing all possibilities and options with regards to a venue for 2013. One of the proposals made has been to split the contest between 3 host cities and naturally 3 different venues, with the semi finals being held in Malmö and Gothenburg and the final taking place in Stockholm. Executive Producer for the 2013 Eurovision Song Contest Martin Österdahl commented on the somewhat ambitious suggestion, saying : "Right now we are not ruling anything out, we're looking at a number of suggestions and solutions."
All three cities have already begun their campaign to win the right to host the Eurovision Song Contest individually, but the latest proposition, based loosely on the Melodifestivalen tour of Sweden has by far and wide gained the most attention. As in all huge events such as the Olympic Games, dividing the Eurovision Song Contest aong three host cities would prove to be an enormous challenge, both financially and logistically with the broadcast of both semis and the final taking place in the same week. The qualifying heats of Melodifestivalen were broadcast once a week, giving the broadcaster and organisation much more freedom. Österdahl goes on to say that "This is slightly different. We have of course gained a lot of invaluable experience from producing Melodifestivalen and the nationwide tour it entailed, the Eurovision Song Contest is however a completely different matter altogether; a totally different schedule, with much smaller margins than Melodifestivalen given both semis and the final within the same week. Melodifestivalen was broadcast over six weeks. We're looking at all possible options", he says.
The proposed venues are Friends Arena in Stockholm, with a capacity of approximately 65,000 spectators. It has already been confirmed that the final of next year's national selection will take place here. The two other contenders are the familiar venue of Scandinavium in Gothenburg, which hosted the contest in 1985 with a capacity of 14,000 spectators and Malmö Arena in Malmö which also hosted the contest in 1992 at the Malmömässan. The third candidate has a capacity of approximately 15,400 spectators.
Whether or not this newest proposal is a mere flight of fancy or a viable solution remains to be seen but rest assured, Eurovisionary will keep you informed with further updates whenever they occur.