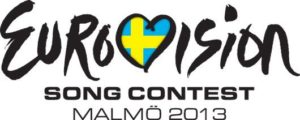 Today the Head of Delegation meeting took place in Malmö. All the participating entries have now been officially handed it to EBU, the Reference Group got three new members, the starting position in the final for the host country was drawn and the premiliminary dates for next year's contest announced. 
Since December the 39 countries participating countries have been going through various local steps in order to pick their entries for this year's Eurovision Song Contest and today they were officially handed in to EBU, the European Broadcasting Union. This took place at the Head of Delegation meeting in the coming host city, Malmö, Sweden.
Details regarding the exact running order:
Some of the changes to this year's Eurovision Song Contest includes that the producers together with EBU will decide the exact running order in the two semi-finals and the final. The semi-finalists have already been drawn into first and second half of the two semi-finals. Based on this the producers will suggest a running order and today EBU announced that at the latest the exact order will be anounced will be made public on the 29th of March.
The running order for the final will be available at 3 AM on the 17th of May – meaning the day between the 2nd semi-final and the final. It has been tradition that the qualifying artists drew their position at the press conferences after the semi-finals. This year they will still include a draw, but it will be into first or second half of the final.
The big5 countries; United Kingdom,  France,  Germany, Spain and Italy, who are as usual automatic qualified for the final, will be drawn into first and second half of the final at their first individual press conferences.
Host country Sweden's exact starting position in the final was drawn today. Robin Stjernberg who won this year's Melodifestivalen and therefore will represent his country on homefield will go on stage as number 16. 
Eurovision Song Contest 2014:
Different to previous years is also that the preliminary dates for the 2014 Eurovision Song Contest was announced already today. As things stands right now the dates are:
1st semi-final: Tuesday the 13th of May
2nd semi-final: Thursday the 15th of May
Final: Saturday the 17th of May
It is worth having in mind that the preliminary dates can change as it has happend before.
Reference Group gets new members:
At today's meeting three new members of EBU's Reference Group were selected among 10 candiates. The three new members are Aleksander Radic (RTVSLO), Nicola Caligiore (RAI) and Christer Björkman (SVT).
You might also want to read:  
– 2013 semi-final allocation draw – let the speculations begin
– Sweden tops list of English language skills
– Stockholm crying, Copenhagen cheering over Malmö announcement