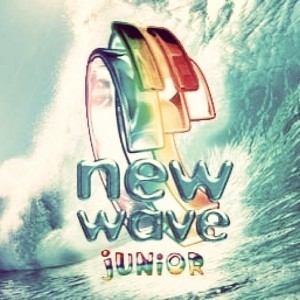 Sofia Tarasova, who will represent Ukraine at the 2013 Junior Eurovision Song Contest, and former Junior stars Paulina Skrabyté from Lithuania and Suada Alekberova from Azerbaijan, will represent their countries at the 2013 edition of New Wave Junior Song Contest in Artek centre, Crimea, Ukraine.
Every year more than 7000 students come from around the world to the International Childrens Centre, Artek for the New Wave Junior contest.  National selections are held in many areas of countries such as Ukraine, Russia, Armenia, Azerbaijan, Kazahkstan, Belarus, Latvia, Lithuania, Estonia, Finland and China.  The contest is an important stage for young artists to be discovered and give them an opportunity to perform at a professional level along side established artists and judges.
Sofia Tarasova was recently selected to sing We Are One for Ukraine at the 2013 Junior Eurovision Song Contest.  She will be on the same stage as established artists such as Ani Lorak (Shady Lady – ESC Ukraine 2008) and this year's successful Ukrainian participant at Eurovision, Zlata Ognevich, who performed Gravity.  
So, 12 year old, Sofia, will have the prestige of representing Ukraine on two big contests this year.  She is very happy to have the honour of doing this and this is another step in achieving her dreams.  Even at just over two years of age she has been learning the arts of singing and dancing by attending various artistic academies.  She also took part in the 2012 Ukraine Junior Eurovision national selection with the song, Puzzle Of Life.
Suada Alekberova, together as duo with Omar Sultanov, represented Azerbaijan in Junior Eurovision 2012 with the song, Girls & Boys (Dünya Sənindir) and finished in 11th place. It was the first ever entry of Azerbaijan in the Junior contest. Paulina Skrabyté from Lithuania also represented her country in Junior Eurovision Song Contest, in 2011, with the song Debesys (Clouds), finishing 10th. 
There are familiar names among the judges of the contest which from the Eurovision Song Contest, including Ani Lorak (Ukraine 2008), Yulia Savicheva (Russia 2004), Sergey Lazarev (Russian National Selection, 2008). 
You can see Sofia perform We Are One, and Suada & Omar and also Paulina perform their Junior Eurovision songs below. 
You may also like to read –