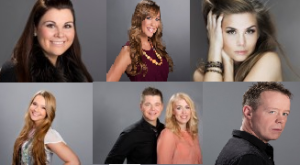 Icelandic broadcaster RÚV has now revealed all participants competing in this Saturday's second heat of Söngvakeppni Sjónvarpsins. With both firm favourites and relative newcomers to the scene featured in the line up, Eurovisionary invites you to take a closer look and to get to know those taking part a little better.
You might find the background information on the artists who will be
competing against one another useful. The six acts to feature in this Saturday's heat of Söngvakeppnin 2013 are as follows: 

Song number 1: Klara Ósk Elíasdóttir – Skuggamynd /Silhouette  (Music: Hallgrímur Óskarsson & Ashley Hicklin / Lyrics: Bragi Valdimar Skúlason)
Klara Ósk Elíasdóttir was born in Sweden in 1985. Already at the
tender age of eight she decided to become a singer, and only four years
later she made her debut in the kiddie's production of Bugsy Malone. A year later, she recorded her first album, including the song Álfakóngurinn
together with Guðrún Gunnarsdóttir. In 2004, auditions for a new girl
group were held in Reykjavík. Elíasdóttir made it through the auditions,
joining the group Nylon. During a three year period, the group released three albums, with two of the albums, 100% Nylon and Góðir Hlutir selling to gold record status. The group managed to break the British top 40 in 2006 with the single Losing a Friend. Their British breakthrough gave them the chance to act as warm up act for top names such as Westlife, Girls Aloud and McFly.
Nylon evolved into the group known as The Charlies, when one of
the girls left the group. In 2009 they sealed a record deal with
Hollywood Records, becoming label mates with amongst others Miley Cyrus
and Queen. The group collaborated with composers who have also worked
with Rihanna, Justin Timberlake and Britney Spears as well as the
Icelandic production team StopWaitGo. The group went on to terminate
their contract with their label, moving over to a collaboration with
StopWaitGo. Since then, the single Start a Fire has been
released, involving promotional work across California. A new album from
the group is hopefully in the works, but for the time being, fans can
enjoy their newest single release Hello Luv.

Song number 2: Jógvan Hansen & Stefanía Svavarsdóttir – Til Þín/For You (Music: Sveinn Rúnar Sigurðsson / Lyrics: Sveinn Rúnar Sigurðsson & Ágúst Ibsen)
Stefanía Svavarsdóttir was born in Reykjavík in 1992 but was raised in
Mosfellsbær. She has sung since early childhood, making her first public
appearances aged only fourteen. She began to make a real name for
herself when she took part and won a song contest in 2008, aged just
sixteen with the song Fever. The victory subsequently led to a collaboration with the rock band Stuðmenn which resulted in the huge hit Ruglið in 2009.
She has made guest appearances on albums by artists such as Björgvin Halldórsson,
also providing backing vocals for the likes of the band Dúndurfréttir
and Bubbi Morthens. Svavardóttir also took part in a birthday tribute
concert for musician Magnús Kjartansson, My Friends and I, where
her performances earned her considerable praise. The praise kept on
coming following her performance at an ABBA tribute concert last winter,
giving both older and more established artists a run for their money.
This will be Svavardóttir's first appearance at Söngvakeppnin, but with
Jógvan Hansen by her side, she's in very capable hands.  
Given that the Faroe Islands are unable to participate at Eurovision in their own right, Jógvan Hansen
turned his sights to neighbouring Iceland and has made quite a name for
himself there. He was born in Klakksvík and by the age of twenty he had
become a well established singer, with best selling albums at the top
of the charts with his bands Aria and Kular Røtur. He made the move to Iceland in 2004 to pursue a career in hairdressing and two years later broke through as a singer on the X Factor
show. He subsequently won the hearts and votes of the nation and has
never looked back. His debut self titled album followed, with the song Rooftop proving to be a huge hit. Since then Hansen has figured prominently on the Icelandic music scene.
In 2009, Hansen recorded and released the album Vinalög together with Friðrik Ómar, which went on to be the best selling album of the year. A follow up album featuring childrens songs, Barnalög
was released two years later and the two also organised a charity
concert for the Faroes, after the islands were hit by extreme storms.
Together with other artists, the project raised an impressive amount for
the cause.
Hansen often collaborates with composer and personal friend Vignir Snær
Vigfússon, but has also collaborated with artists such as Chesney Hawkes
and Nick Hammond. He has become something of a veteran in terms of
participations in the national selections, with three previous entries
under his belt. He first took part in 2009 with I Think The World of You, making the final. The following year, he came second in the final behind Hera Björk, singing One More Day. In 2011 he competed yet again with the uplifting number Ég Lofa. This will be the first time he performs at Söngvakeppnin as part of a duet. 

Song number 3: Sylvía Erla Scheving – Stund Með Þér/A Moment With You (Music & Lyrics: María Björk Sverrisdóttir)
Sylvía Erla Scheving is only seventeen years old and is currently in her
first year at the Commercial College of Iceland. During her younger
years, she attended ballet and dance classes under the watchful eye of
Stella Rósinkranz and Birna Björnsdóttir but in recent years has focused
mainly on singing. At the age of twelve, she was given singing lessons
by Birgitta Haukdal, following which she enroled at the María Björk
academy of song. For the past two years she has been studying classical
song technique, as well as completing her studies in Complete Vocal
Technique last autumn.
Singing is the love of her life and she has high hopes for the future,
although she has both feet firmly on the ground. This is the first time
Scheving appears in a national selection, something she is extremely
excited about!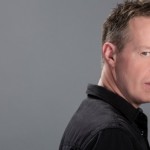 Song number 4: Haraldur Reynisson – Vinátta/Friendship (Music & Lyrics: Haraldur Reynisson) 
This will be singer/songwriter and music teacher Haraldur Reynisson's second appearance in the national selections, following his debut in 2011, when he also made it to the final with Ef Ég Hefði Vængi.
46 year old Reynisson grew up in Reykjavík and comes from a large
family, being one of identical twins and with two older siblings.
Singing and guitar playing could be frequently heard in the family home,
which sparked his interest at an early age.
1986 remains a turnaround year for the artist, who was nineteen at the
time, when an accident left him housebound for quite some time. He'd
been composing music and writing texts for some time, the only thing
holding him back was the fact that he couldn't play guitar. While stuck
at home, he seized the opportunity and his mother taught him how to play
the guitar.
Reynisson is something of a trubadour and gives regular concerts with
his guitar. His first album was released in 1993 and all in all he has
released seven albums in total, featuring on many more. He has worked
with music for many years, but only in recent years has he advanced his
education, completing a bachelor degree in music education at the
beginning of 2012. He has taught for a number of years in school in
addition to teaching at a music conservatory for some years. This year
will see the release of a compilation album featuring some of his most
popular songs.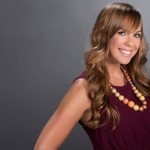 Song number 5: Unnur Eggertsdóttir  – Ég Syng!/I'm Singing! (Music : Elíza Newman, Gísli Kristjánsson & Ken Rose / Lyrics: Eliza Newman, Gísli Kristjánsson & Hulda G. Geirsdóttir)
Unnur Eggertsdóttir was born in 1992. From the age of 8 until she
was twelve, she lived with her family in California. While there, she
came into contact with amateur theatre and featured in a number of their
annual productions, and in her final year in California she landed one
of the lead roles in the production of Guys & Dolls. 2004 saw
Eggertsdóttir relocate with her family back to Iceland, wher she became
very active on the art scene, both at elementary and high school
levels. She played the title role in the musical Annie in 2005 as well as that of Maria in West Side Story and leading roles in Thriller and Stardust, productions put on by the Commercial College of Iceland.
Eggertsdóttir has passionately pursued her interest of dance for 15
years, which has given her the opportunity to perform at the National
Theatre; the dance troupe she performs with also made it to the semi
finals of the popular TV show Dans Dans Dans. Many will undoubtedly recognize Eggertsdóttir from her role as Solla Stirða (Stephanie) in the kiddies TV series Latibær (Lazytown),
a character she has played amongst other places at the World Expo in
China as well as in the Nordic region. She adds another string to her
bow as she takes to the stage in Söngvakeppnin for the first time.

Song number 6: Erna Hrönn Ólafsdóttir – Augnablik/A Moment (Music: Sveinn Rúnar Sigurðsson / Lyrics: Ingibjörg Gunnarsdóttir)
Erna Hrönn Ólafsdóttir is no stranger to Eurovision or the national selections, having performed as backing vocalist on numerous occasions, amongst others for Jóhanna in Moscow in 2009. This will be her fourth appearance in the national selection, having performed Örlagadís in 2007, Glópagull in 2009 and making it to the final with a magical performance of the big ballad Ástin Mín Eina in 2011. Her appearance in 2011 opened new doors for her, and shortly after she landed the role of pregnant Jeanie in the major production of Hair. The role couldn't have come at a better time, as Ólafsdóttir was trying for a baby at the time. Her dreams came true later that year when she fell pregnant, but this didn't make her less active, as she strutted her stuff on stage in conjunction with a release event for the band Todmobile and also in conunction with the annual Christmas concert series Frostrósir.
Followng the birth of her daughter, Ólafsdóttir took a short break and was therefore unable to take part in the national selection last year. Come summer 2012 however, she was back in full swing, performing at amongst other things an anniversary concert for one of her idols, Sigga Beinteinsdóttir. She also took part at the memorial concert held for colleague Sjonni Brink as well as contributing to the event Todmobile Klassík at the Harpa music hall. One of the biggest highlights for her last year was performing as one of the principal singers as part of the Frostrósir Christmas ensemble. Besides singing, Ólafsdóttir works in programming at the radio stations Létt-Bylgjunni and FM 957. 
Listen to all of the entries prior to the first semi final on the official RÚV Söngvakeppnin website. 
You might also want to read: