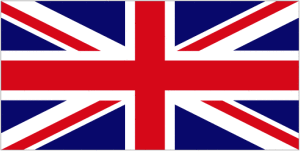 Forums and message boards all over the internet have been buzzing with rumours of who the six 'Eurovision, your decision' contestants are.  Will they be the normal group of has-beens that MYMU used to throw up every year or will there be some talent in the UK final. 
If the rumours are to be believed then we are in for the same type of candidates for this year's final.  Atomic kitten, Andy Abrahams (X-factor 2005), Rob McVeigh & Simona Armstrong (last two former BBC talent show contestants).  The BBC have yet to announce the six acts that will battle it out on March 1st at BBC Television Centre in London.
Stay with Eurovisionary.com for the latest news.
In my view
It's looks like "Same old, same old" for the BBC this year.  It seems as if all they have done is changed the name and tinkered with the format a bit.  Let's hope I'm wrong!

The opinion expressed in "In my view" are those of the author and are not necessarily the one of EuroVisionary.com.