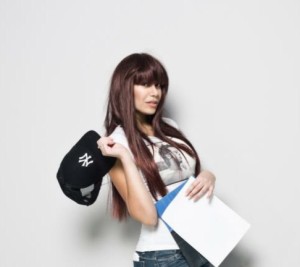 Ravana Aliyeva was a finalist in the 2013 Azerbaijan national selection, Milli Seçim Turu. In the final she performed the song, Lovely King. Now Ravana is set to release a brand new song to be released very soon. She is in the studio making the final preparation before release.
Ravana Aliyeva was a popular contestant in the Azerbaijan Eurovision selection this year.  The long running Milli Seçim Turu series took place over many weeks.  Ravana performed five songs in her particular heat including a version of the 2010 Norway Eurovision song by Maria Haukaas Storeng, Hold On Be Strong.
Ravana also impressed the public and the expert juries with versions of popular songs such as Sway and Hero.  She went all the way to the final that was eventually won by Farid Mammadov with his entry, Hold Me.
Ravana is now in the studio making the finishing touches to her new release and to continue to next phase of her recording career.
Ravana was born in Baku in 1991 and she was singing and dancing even from a very young age.  She has performed in several theatres and events in Azerbaijan.  But Ravana's big breakthrough was taking part in the Milli Seçim Turu selection for Eurovision.
This has given Ravana the taste to continue her recording career and her ambition is to represent her country at the Eurovision Song Contest in the future.
You can see Ravana perform her national selection song, Lovely King, and also her version of Hold On Be Strong below. 

You may also like to read:
Russian winner Dima Bilan releases his eagerly awaited new album Dotyanis