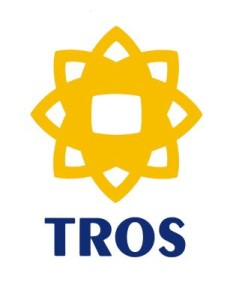 Last week Anouk caused quite a stir when she lunged out at Dutch broadcaster TROS both in the media and on her website. Recent developments have made this start to look like a soap opera.
Renowned artist Anouk did not mince her words last week, as she told of her dissappointment in the Dutch broadcaster TROS, who insist on holding a national final next year despite explicit interest from the star to represent her country in Malmö with what she decribed as "a killer song". It certainly looked for some time as if TROS, John De Mol and his company Talpa were ready to repeat this year's success in developing an promoting the Dutch final next year, at least that was the impression given by De Mol in an interview on Dutch TV and in the media.
TROS however decided to do things differently, insisting that Anouk qualify for the national final on par with any other hopeful, something which made John De Mol see red. According to Talpa spokesperson Thomas Notermans, it is Anouk's offer – and rejection – which ultimately led to a split between De Mol and TROS. The broadcaster however are sticking by their guns, stating that next year's national selection in the Netherlands will consist of six qualifying heats and a final, which Anouk naturally is not too pleased about.
Notermans goes on to say to the press that "It's as if Messi were to give Frank de Boer a call, to ask if he wanted to play for Ajax, only to hear that he first had to prove himself by taking part in a test match." According to sources at the Dutch newspaper AD, the collaboration between Talpa and TROS was due to come to an end anyway, if the Dutch entrant this year failed to make it to the final. TROS are currently in talks with production company Eyeworks and Reinout Oerlemans, with next years national selection most probably being a co-production between TROS and AVRO. Hopefully Eyeworks will manage to continue and improve on the positive trend started by thos year's Dutch selection process.