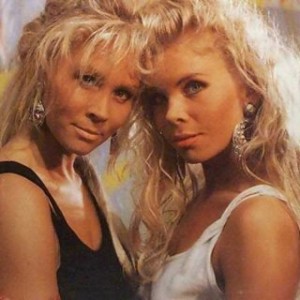 It happens every year that at least one of the entries for the Eurovision Song Contest is accused of having borrowed a little too much from another song. So far we had the Danish entry being similar to a long list of other songs and now the time has come to Sweden, who has kept it within their own country.
As more and more songs were mentioned to be the original of the Danish 2011 Eurovision Song Contest entry New Tomorrow song by the band A Friend In London it became obvious that it was such a common tune that any accusations of plagiarism would fall. 
Where the Danish entry was accused of stealing from foreign songs the Swedes kept it inside their own country. Eric Saade won Saturday the Swedish final with the song Popular. That song is now also being compared to several songs. Some believe that the songwriters were too much influenced by the German group Boney M's Rasputin although it is another Swedish song, which it appears to have the most similarities to. Lili & Susie's Oh Mama from 1987 is the song people are now putting their attention towards.
Below you can hear the three songs, Popular, Oh Mama and Rasputin and make up your own mind: