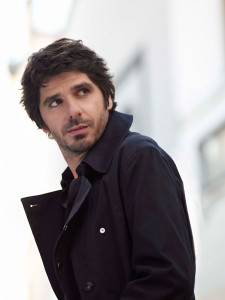 L'Instinct Masculin Tour has been released yesterday as a double CD and DVD. It is the product of the recording of his live concert at Marseille's Dôme last May. Patrick Fiori will be visiting some cities in France, Switzerland and Belgium in the next months as the second part of his biggest tour.
Patrick Fiori who represented France at the 1993 Eurovision Song Contest and coming in at a very respectable fourth place with the song Mama Corsica released last year one of his most beautiful albums. L'Instinct Masculin came out in September 2010 and it was a huge success, impressing both audiences and critics alike. His first single called Peut-Être Que Peut-Être peaked at third position in the French charts and it seduced listeners while the album sold well enough to be certified Platinum.
Now he has released a new version of this album recorded during a spectacular and exceptional live concert at the gorgeous Marseille's Dôme. Listen to this album is great opportunity to those who have not been able to attend his concerts or for those who were so fascinated to hear this artist live and now the can enjoy again the whole show live thanks to this CD and DVD.
This is the album of a modern man who gets about in life happily and serenely, accompanied by his friends, as the original duet Je viendrai te chercher with Johnny Hallyday demonstrates. A very personal album in which we will find some of his associates from previous albums such as Jean Jacques Goldman (who will celebrate his 10 years of collaboration with Patrick Fiori), Ariane Quatrefages or Lionel Florence.
Since March 2011, the Corsican singer's tour got 25 concert dates, with 30 others to come already scheduled in France, Switzerland and Belgium.
Below you can view the music video of Patrick Fiori performing live the song A La Vie!