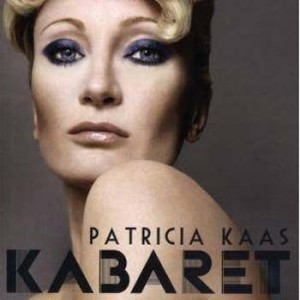 France's magical voice, Patricia Kaas, has started her concert and promo tours for her latest album, Kabaret, now that the Eurovision Song Contest has ended. Patricia's tour will include 170 dates in Europe, Asia and North America. Patricia brought France to a top 10 position for the first time since 2002.
Patricia is one of the most famous French female artists in the world. Since the age of 13, she has sold 16 million albums in 40 different countries. Kabaret is the newest album and is already popular with her fans even though it has just been released. According to the official website of Patricia, she has put her heart and soul into this ambitious project with 13 beautiful songs imagined as a journey between Paris, Buenos Aires and Berlin.
This huge world tour of Patricia is being held thanks to sponsorship by TV5 Monde, Francé Telévisions and Bleu with the advertising management of Eric Biard.
The upcoming concerts of Patricia can be found below:
France
21/06/09 Noisy le Grand/plein air
06/07/09 Istres Pavillon de Grignan/plein air
12/07/09 Carcossonne/Festival 2 cites
17/07/09 APT festival Les Treteaux de Nuit
19/07/09 Valoris Golf-Juan/Theatre de le Mer
22/07/09 Bacares/Jardins Du Lydia
24/07/09 Saint-Louis
25/07/09 String Wendel/Place de la Marie
09/08/09 Ramatuelle/Festival
11/08/09 Erbalunga
04/09/09 Chalons en Champagne/Parc des Exposition
12/11/09 Lyon/Amphitheatre de le cite international
14/11/09 Marseille/Le Dome
17/11/09 Clermont-Ferrand/Zenith
18/11/09 Toulouse/Zenith
20/11/09 Rodez/Grand Amphitheatre
21/11/09Fontenay Le Comte/Espace Culture Rene Cassi
24/11/09 Lille/Zenith
25/11/09 Caen/Zenith
28/11/09 Nancy/Zenith
11/12/09 Rouen/Zenith
08/01/10 Paris/Casino Paris
09/01/10 Paris/Casino Paris
10/01/10 Paris/Casino Paris
Germany
08/07/09 Freiburg/Zelt Festival
10/07/09 Meersburg
26/07/09 Regensburg Schlob Thurn&Taxis
14/08/09 Schwern
02/09/09 Bochum/Zeltfestival
01/12/09 Dusseldorf/Philipshalle
02/12/09 Frankfurt/Alte Oper
05/12/09 Trier/Arena
07/12/09 Bremen/Die Glocke
08/12/09 Hannover Kuppelsaal
Switzerland
15/07/09 Zurich/Live at Sunset
07/08/09 Zinal/Festival
15/11/09 Geneve/Arena
04/0/12/09 Basel/Musical Theater
Luxembourg
19/06/09 Luxembourg/Aena de la Coque
Turkey
10/06/09 Istanbul/c.Topuzlu Open Air Theater
Tunisia
02/08/09 Carthage/Theatre Antique
Israel
17/09/09 Tel-Aviv/Parc de Raanana
Bulgaria
12/06/09 Sofia/National Palace of Culture
Romania
14/06/09 Bucarest/Sala Palatuluı
Poland
17/06/09 Varsovie/Congress Hall