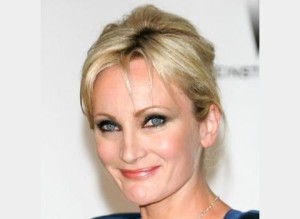 The famous French singer, Patricia Kaas, has announced her participating song S'il Fallait Le Faire after French TV  confirmed that she is representing France in the Eurovision Song Contest 2009, which will be held in Moscow on May 16th.
After the song of Patricia has been decided, it seems that France is taking one of their best known artists with a very French style song. The title of the song is Et s'il fallait le faire (If It Has To Be Done), and was composed by Anse Lazio and Fred Blondin. It is already known that the participating song has been chosen from Patricia's latest album "Kabaret"
According to Patricia, she will be on a mini tour of 15 concerts ending up in Moscow in May. This year's entry will give pleasure to all the lovers of traditional French music according to the head of the French delegation speaking some days ago in the French national media.
It's reaction hs been positive in the French media, who has already begun dreaming of holding the Eurovision Song Contest in 2010. Here you can watch Patricia's video of Et S'il Fallait Le Faire: