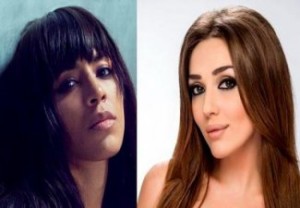 Moscow is preparing for a big open air Eurovision party to be held on the 12th of June. On the guest lists we find the Swedish winner Loreen together with names such as the Russian Buranovskie Babushki and the Azerbaijani Sabina Babayeva and also previous participants.
A big party is going to take place in the capital of Russia on the 12th of June. Several of the participants from this year's Eurovision Song Contest will perform at the party together with participants from previous years. The party that works as a kind off after party for the Russian fans to the Eurovision Song Contest is an anual event always held open air. This year it will be the new restaurant "Zafferano" to host it.
The party will feature three participants from the newly held 2012 Eurovision Song Contest; Sabine Babayeva who sang When The Music Dies into a great 4th position for the host country, the Russian grandmother act Buranovskie Babushki that finished second with their song Party For Everybody and the total winner, Swedish Loreen who took home the victory with Euphoria.
Two former winners willl appear as well in terms of Ell & Nikki, the 2011 Eurovision Song Contest winners and Russian Dima Bilan, who won the 2008 contest.
Other Eurovision celebrities such as Philipp Kirkorov, who represented Russia in 1995 and wrote the 2007 Belarussian entry as well as the 2008 entry for Ukraine will appear as well together with Andrey Malahov, who hosted the semi-finals of the 2009 Eurovision Song Contest held in Moscow and Alsou, who participated at the 2000 Eurovision Song Contest in Copenhagen where she came second with the song Solo and later went on to hosting the 2009 final.
As an extra bonus Emin, who was the interval act at this year's Eurovision Song Contest will appear as special guest performing his hit song Never.