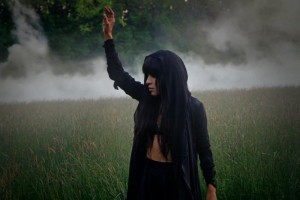 Loreen has followed up her successful win at the 2012 Eurovision Song Contest with the official video of Euphoria.  The song is already a massive hit throughout Europe and this should help maintain this as a massive summer hit.
It is just over a month since Loreen won the Eurovision Song Contest in Baku.  The song has been a big success reaching number one in several countries and even became the biggest Eurovision hit in the United Kingdom for 15 years. 
Up to now the video that was used to promote Euphoria was a slightly remastered version of the live performance at the Swedish Melodifestival.  Now Warner Music Sweden has produced the official promo video.  The video was directed by Marcus Söderlund.
Euphoria was written and produced by Peter Boström and Thomas G:son.  It is Loreen's third single to date.  Now we await the release of her forthcoming album.
In the meantime enjoy the new video below.