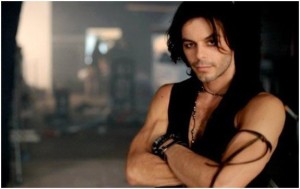 The musical Erzsebeth will be presented at the cultural center Marius Staquet from Mouscron, Belgium in late 2012. It is an adaptation of the legend of the Comtesse Bathory far from the stereotypes that made her the muse of the vampirism.
Everything starts in Hungary in the sixteenth century. Erzsebeth Bathory was born into a family of royal blood and she married the Count Ferenc Nadasdy becoming one of the most powerful and richest families in the country as well as their rivals, the Habsbourg. When Ferenc has to go to war against the Turkish with his best friend Thurzo then Erzsebeth is in charge of the castle and all the family domains.
The country abounds in chaos and misery because of the internal conflict for the religious and political control but the arrogance of the Countess will make her to take decisions that will influence her fate and will give rise to greed, jealousy and anger.
The show is a mix of genres. It is a story with humor, political intrigue and the drama of a woman who is too beautiful, strong and intelligent for that time. She is just a woman who was born in the wrong moment of the history.
Nuno Resende, who represented Belgium at the 2005 Eurovision Song Contest semi-final with Le Grand Soir, has an extensive experience as a musical actor having worked at
Beauty and the Beast, Romeo and Juliet or most recently Adam and Eve
playing the role of the snake.
Now, he will play the role of Thurzo who is an envious and jealous man whose thirst for power led him to betray his friend Ferenc and his wife Erzsebeth in alliance with their worst enemies.
The premiere of the musical with Nuno Resende as cast member will take place on December 21 at the Cultural Centre Marius Staquet from Mouscron in Belgium starting at 20:30 CET.
You might also want to read: